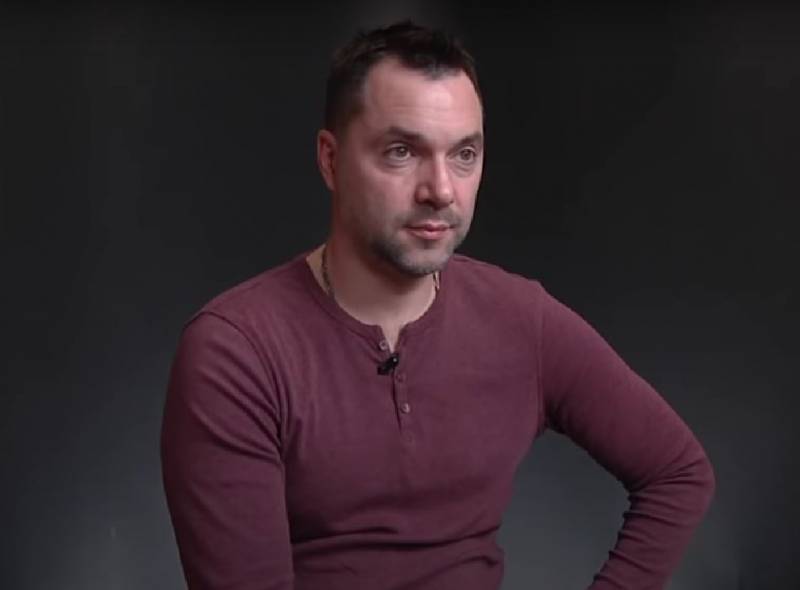 Advisor to the Office of the President of Ukraine Oleksiy Arestovich should be dismissed from his position, since the messages he voices have nothing to do with the official policy of the President's Office. This is the opinion of the deputies of the Verkhovna Rada of Ukraine, who today began collecting signatures for the dismissal of Arestovich, deputy Oleksiy Goncharenko said in his Telegram channel.
There is no doubt that the reason for such actions of the deputies was the recent statement by Aleksey Arestovich about a missile attack on a residential building in Dnepropetrovsk.
Recall that earlier Arestovich admitted that a Russian missile fell on a residential building in the Dnieper, shot down by Ukrainian air defense systems. According to him, the Ukrainian missile itself could have struck. This statement by an adviser to the Office of the President of Ukraine actually destroyed the myth formed by Kyiv that Russian troops purposefully strike at residential buildings. Although Arestovich noted that there would have been no shelling of Ukrainian infrastructure, there would have been no downed missile, but it is already clear that the air defense of the Armed Forces of Ukraine themselves decided to shoot down a missile over the residential area of ​​the Dnieper.
Since Arestovich disclosed truthful information about the incident in the Dnieper, the deputies considered it necessary to send a separate appeal to the Security Service of Ukraine (SBU). Goncharenko called Arestovich's speech on the events in the Dnieper a manifestation of treason.
Arestovich himself was clearly a little frightened of the consequences of his statements: he said that one of his acquaintances presented this version of what happened to him, and also complained of fatigue, due to which he allows himself to "speak freely".