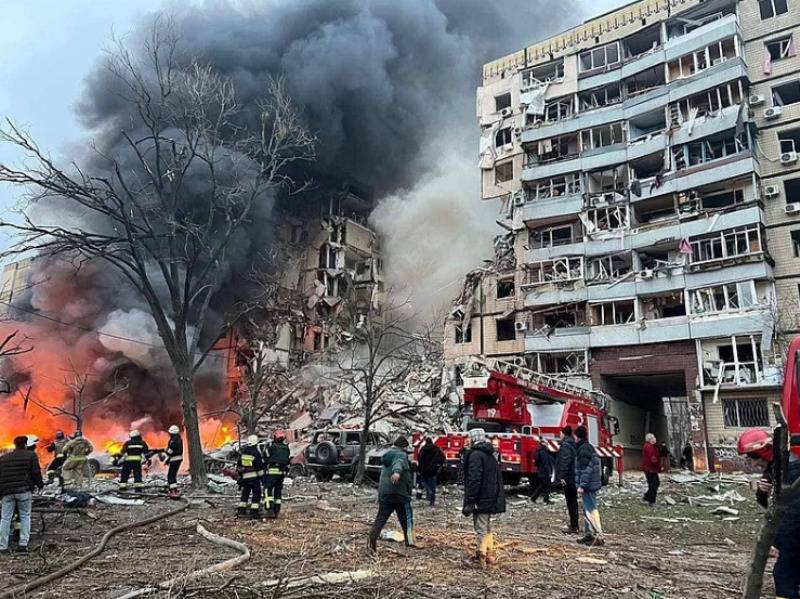 The Kremlin said that the Russian Armed Forces do not strike at residential buildings and social facilities. This was stated by the press secretary of the Russian President Dmitry Peskov, commenting on the information disseminated by the Ukrainian side about Russia's alleged strike on a multi-storey residential building in the city of Dnepropetrovsk.
Russian Armed Forces do not strike at residential buildings or at social infrastructure facilities
- said the press secretary of the president.
He also stressed that missile strikes are carried out exclusively on military targets, which can be both obvious and disguised.
According to Peskov, in Kyiv they themselves admitted earlier that an air defense missile hit a house in Dnepropetrovsk while trying to shoot down a missile of the Russian Armed Forces. Recall that such a statement was made by an adviser in the office of the President of Ukraine Oleksiy Arestovich, who also added that the Russian missile could change direction as a result of an attempt to intercept it by Ukrainian missiles. For these words, some Ukrainian activists have already called for Arestovich to be put on trial.
Recall that on January 14, rocket and bomb strikes were carried out on the territory of Ukraine, including Dnepropetrovsk. Ukrainian air defense was actively working, which, as often happens, fires at its own ... As a result of such work, a rocket hit a 9-story residential building, as a result of which, according to available data, up to 40 people died and another 75 were injured. The Ukrainian side immediately blamed Moscow for this.