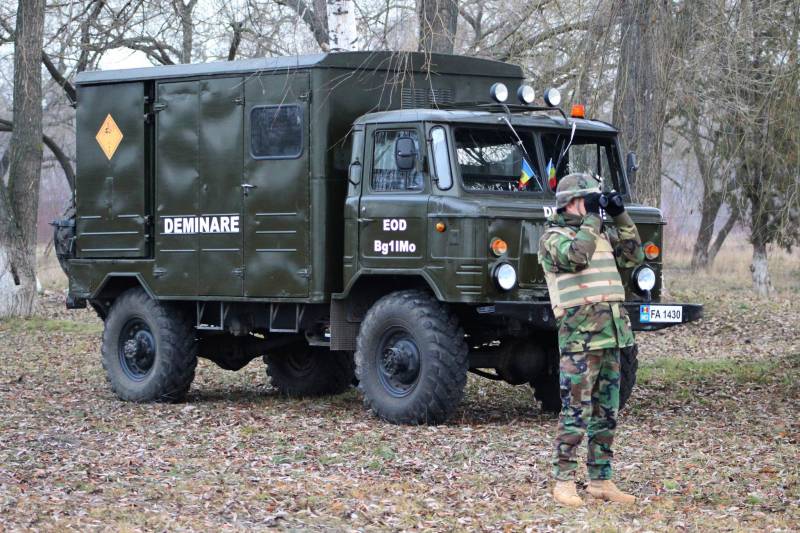 The Ministry of Internal Affairs of Moldova reported on the successful work of sappers to carry out a control detonation of the warhead of a missile that fell on the territory of the country.
From the message of the Ministry of Internal Affairs of the Republic of Moldova:
The explosion happened around 10:40. Mixed groups of sappers from the Ministry of Internal Affairs and the Ministry of Defense guarded the perimeter and controlled the explosion. Residents of settlements are out of danger, and all risks have been eliminated
The department also added that at the moment the task force is studying the area within a radius of 1,5 km in order to make sure that there are no other items or remnants of the rocket.
Meanwhile, the Moldovan Defense Ministry also confirmed information about a controlled explosion, specifying that sappers from the Codru special battalion took part in this operation:
A group of sappers from the Codru engineer battalion, together with officials from the Ministry of Internal Affairs, carried out a controlled detonation of an explosive object - the warhead of a fallen rocket - near the village of Larga, Briceni district. We inform you that the operation took place in conditions of maximum safety.
It should be noted that the found head part of the rocket contains approximately 80 kg of explosive. All collected evidence will be sent to the specialized prosecutor's office for further investigation. The fact that, in fact, the main material evidence has been destroyed, the Moldovan authorities, apparently, are not particularly embarrassing.
In the evening, on January 14, the Ministry of Internal Affairs of the republic reported the discovery of fragments of a fallen rocket in the village of Larga, Briceni district. At
At the same time, the Ministry of Defense previously stated that the air surveillance systems of the National Army did not record violations of the country's airspace.
At the same time, it is also noteworthy that the origin of the rocket is not specified, as it was allegedly not possible to establish the ownership of the rocket fragments that landed on the territories bordering Ukraine last year, although almost 3 months have passed since the first investigation initiated by the Moldovan prosecutor's office. .
Recall that Moscow has repeatedly rejected the accusations against it from official Chisinau regarding the found fragments of a rocket of alleged Russian origin, considering them false and unfounded. From the wreckage, it was clear that this was an anti-aircraft missile system. And they tried to use this air defense system of the Armed Forces of Ukraine against Russian missiles aimed at military facilities. However, the SAM of the air defense system of the Armed Forces of Ukraine deviated from the target and flew to Moldova ...