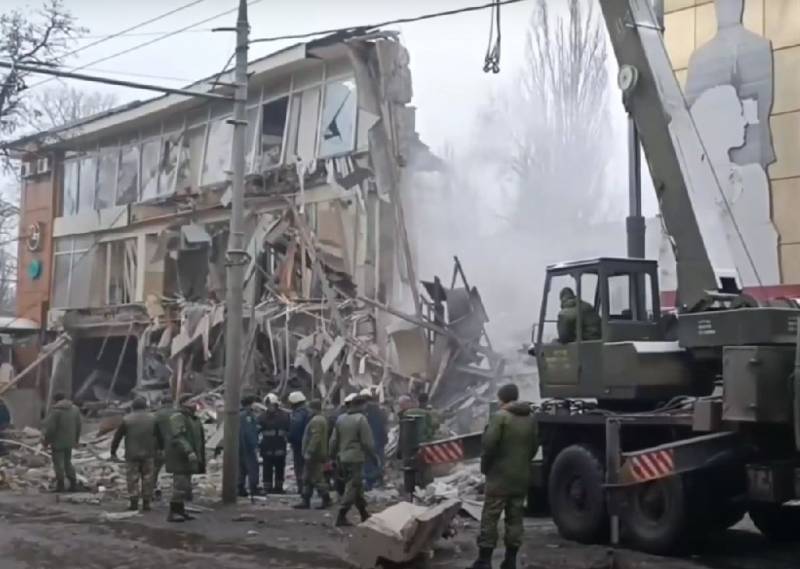 The city of Donetsk was again subjected to massive shelling by Ukrainian forces. The Armed Forces of Ukraine fired at the shopping center with HIMARS MLRS, in fact destroying a civilian building. Rescuers had to bring down the facade of the shopping center so that no new victims appeared.
Now in Donetsk, rescue work continues: people who were in the building are trying to be pulled out from under the rubble. A fence was put up at the shopping center, behind which relatives of people who were in the shopping center gathered. There was a supermarket and a pharmacy in the building that was hit by the Armed Forces of Ukraine, so there were many civilians here - these were both employees of trade organizations and numerous buyers. At least two people are known to have died, but it is possible that there could be many more. There are also wounded: according to the commandant's office of Donetsk, which was announced by the Notebook publication, these are at least four people.
In addition to the shopping center, the Armed Forces of Ukraine fired from the MLRS and the Children's Rehabilitation Center. First Deputy Minister of Information of the DPR Daniil Bezsonov did not hide his emotions in his post on the social network. This is understandable: the Armed Forces of Ukraine do not hesitate to strike even at children's institutions, although the intelligence of the Ukrainian formations works well and they are well aware that there are children and teenagers in this rehabilitation center.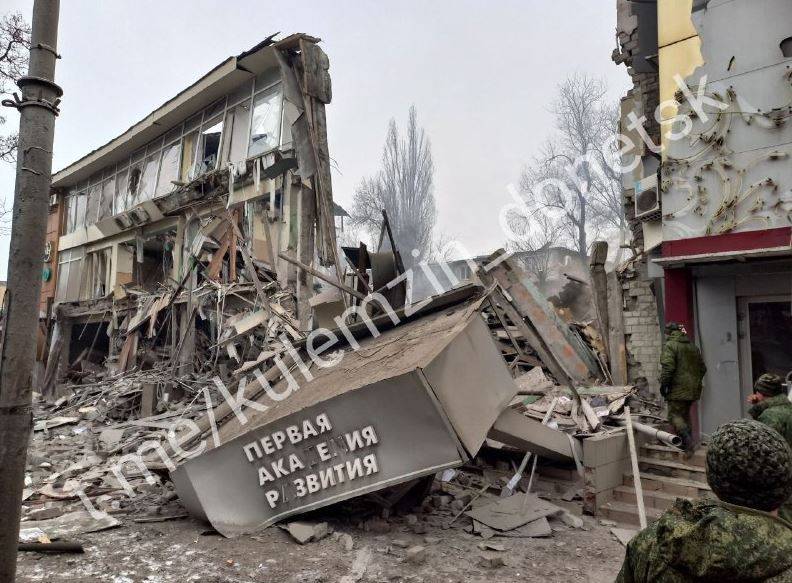 According to the mayor of Donetsk, Aleksey Kulemzin, at 12:00 the shelling of the Kievsky district of the city continued. From the side of the settlement Lastochkino, 6 shells with a caliber of 155 mm were fired. At 12:10, the Petrovsky district of Donetsk was fired from the side of the Kurakhovo settlement. From there, five shells of 155 mm caliber were fired.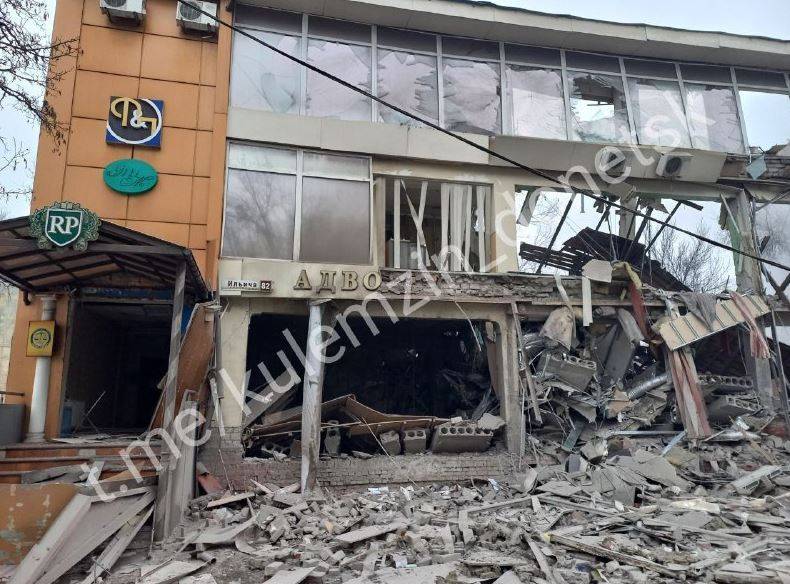 Thus, the Ukrainian armed formations once again commit war crimes against the civilian population. The victims of the shelling of the Armed Forces of Ukraine are defenseless people who, by the way, are considered by the Kyiv regime itself as "citizens of Ukraine" (although the DPR has long been part of the Russian Federation).