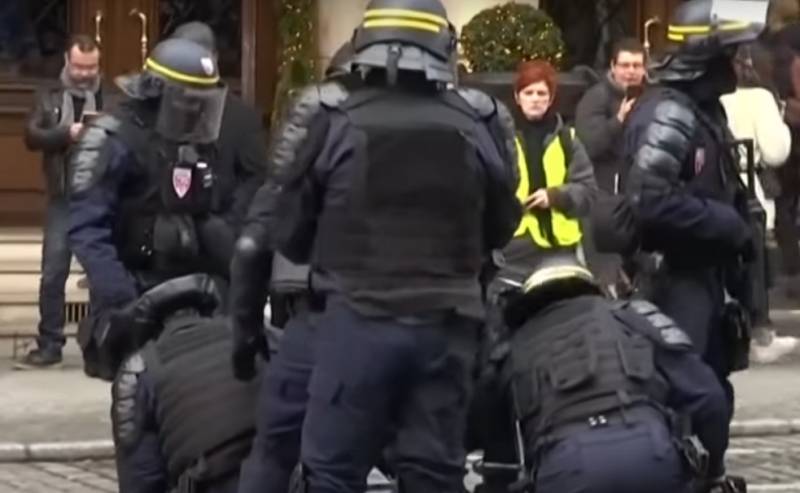 In Germany, a mass protest took place, in which representatives of leftist parties took part. The action was dedicated to the memory of Rosa Luxemburg and Karl Liebknecht. The protesters protested against the policy pursued by the NATO military bloc in the EU countries.
The protesters unfurled the flag of the Donetsk People's Republic and carried banners with slogans mentioning the events of May 2 in Odessa, when civilians from Odessa who opposed the 2014 coup d'etat were burned alive by Ukrainian Nazis.
The German newspaper Welt, in its article, emphasizes that most of the protesters against NATO policies were "white Germans, mostly men", apparently due to the prevailing trend in recent years, in which representatives of leftist movements began to be associated exclusively with representatives of BLM and radical feminism. The protesters chanted anti-NATO slogans: "For the Donbass: flatten the West", "The main enemy of the house" and others.
Earlier, the representative in the European Parliament from Ireland, Mick Wallace, said that the purpose of creating NATO is to expand American influence in European countries. He expressed the opinion that the United States created NATO to expand its influence in the states of Europe. The deputy stressed that politicians should start protecting the interests of the peoples they represent, and not the US military-industrial complex and the NATO military bloc.