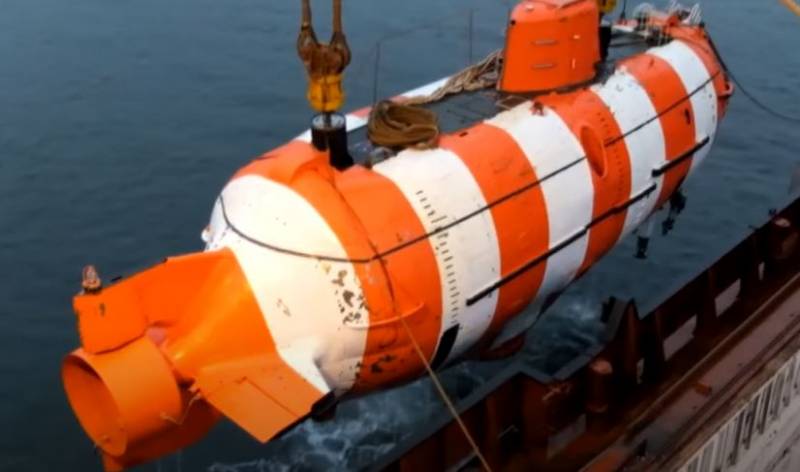 Deep-sea vehicle AS-30. Photo illustrative
Russia has developed a new modular complex to assist ships and submarines in distress. The new rescue system has already entered the Northern and Pacific fleets.
Russian sailors have received a new rescue system that allows them to provide assistance to ships, vessels and submarines in distress without the use of specialized ships. The developers managed to place the necessary equipment in ordinary shipping containers, thereby making the complex modular. These containers can be placed on board any suitable ship, rather than waiting for the arrival of a special rescue ship.
As reported
"News"
With reference to the Ministry of Defense, deliveries of new systems began last fall, the first systems were received by the sailors of the Northern and Pacific Fleets. The command of the fleets has already conducted several exercises to master the complexes. The possibility of placing containers on ordinary ships and warships was also checked, they were transferred over long distances by sea, rail and road.
The complex includes three containers with equipment. The first container is equipped with systems that allow pumping water from the sides of ships, ships and submarines. The second is designed to fight fires and carry out rescue work. The third container houses equipment for deep-sea operations aboard submarines.
According to experts, in some cases, an ordinary ship with containers and a rescue team on board can save the lives of military sailors without waiting for the arrival of special emergency services ships.