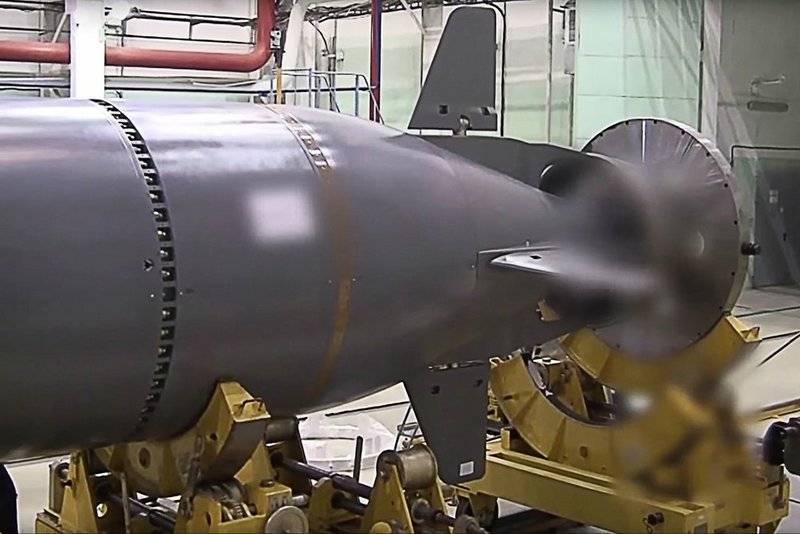 Nuclear submarine (NPS) of special purpose "Belgorod" project 09852 in the near future will receive naval
Drones
"Poseidon", the first set of nuclear super-torpedoes, as they are called in the West, has already been manufactured. This was reported by an informed source.
The first combat set of Poseidon naval drones has been manufactured and is ready for delivery. According to the source, comprehensive tests of the Poseidons were carried out, which ended successfully, the drone confirmed the required characteristics.
The first Poseidon ammunition has been manufactured, the Belgorod submarine will receive them in the near future (...) separate tests of the main Poseidon components, including a nuclear power plant, have been successfully completed
- leads
TASS
source words.
Earlier this month, it was reported that the nuclear submarine Belgorod had completed a series of tests of the Poseidon maritime drone launch system. As part of the tests, the Belgorod crew conducted a series of Poseidon drop tests in order to test the launch system and the behavior of the submarine after launch at various depths. The purpose of the test was achieved. For testing, the crew used a weight and size model of a marine drone.
The multi-purpose nuclear submarine "Belgorod" was launched on April 23, 2019, factory sea trials began at the end of June 2021,
fleet
entered in July 2022, the ceremony of raising the flag of St. Andrew was held at Sevmash. The Poseidon carrier will serve in the Pacific Fleet. In total, it is planned to build four Poseidon carriers - two each for the Northern and Pacific fleets.