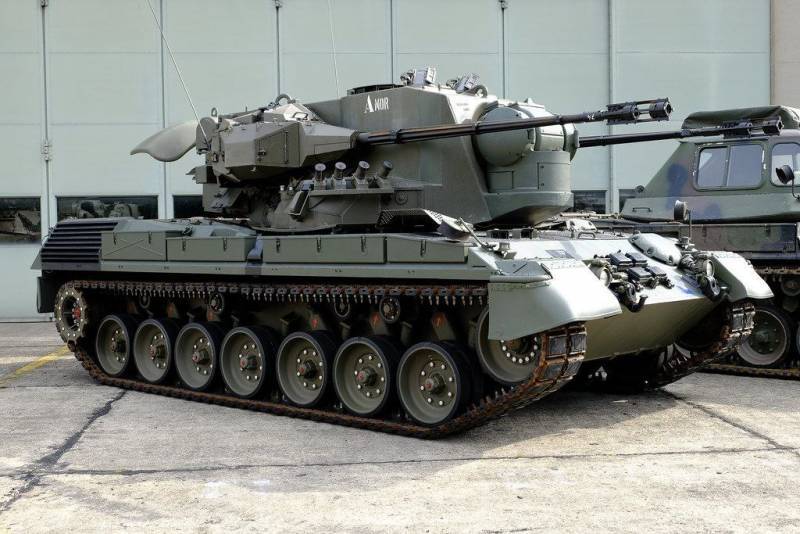 Ukrainian self-propelled anti-aircraft guns Gepard, transferred to Kyiv by Germany last year, did not remain long without the required amount of ammunition. According to the head of the Rheinmetall concern, Armin Papperger, Germany will provide Ukraine with shells for anti-aircraft guns.
Germany will supply Kyiv with 300 35X228mm ammunition for 35mm Oerlikon GDF automatic guns armed with Gepard 1A2 SPAAGs. True, there is one caveat - the shells will be delivered in the middle of 2024. Now Rheinmetall is producing the first batch of ammunition, it should be ready in June-July this year.
We will complete the production of the first batch of ammunition in June-July. By the middle of next year, we will deliver 300 ammunition to Ukraine. This is a lot, so let's hope that the Ukrainian problem of ammunition for Gepard will be resolved
Pappenger said.
To date, the Armed Forces of Ukraine are armed with 30 Gepard anti-aircraft guns, transferred by Germany last year. Berlin promised to deliver 7 more SPAAGs and approximately 30 ammunition in December 2022. Earlier, Germany wanted to transfer Swiss-made ammunition to Ukraine, but Bern imposed a ban on the transfer of 35-mm ammunition for the Gepard ZSU to Kyiv. Later, the Germans found an independent manufacturer in Norway who agreed to supply the requested number of 35X228 mm shells for the 35 mm Oerlikon GDF automatic guns, but never received the required number of shells.
ZSU Gepard 1A2 has a firing range of up to 5 km, and in height - up to 4 km, the radar detects targets at a distance of up to 18 km. At present, the bulk of the Gepard ZSU is located in the Odessa region, where the installations cover the "grain deal ships."