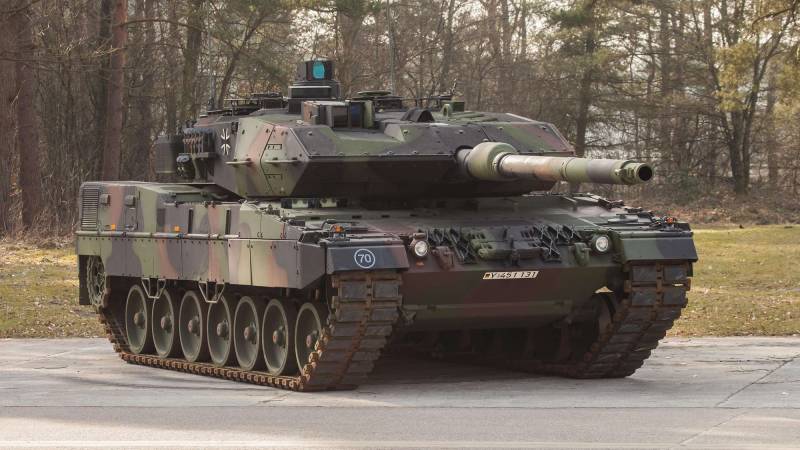 Kyiv should not wait for immediate delivery
tanks
Leopard even if Germany decides to deliver them tomorrow. As the head of the Rheinmetall concern, Armin Papperger, explained, Ukraine will not receive tanks earlier than in a year.
The Rheinmetall concern will need up to a year to prepare Leopard tanks for transfer to Ukraine in case of a positive decision. According to Pappenger, in preparation for combat use, the tanks are completely dismantled and then reassembled. This is where the timing comes from. To date, the concern has 22 Leopard 2 and 88 Leopard 1 tanks.
This does not apply to armored vehicles in service with the German army or another NATO country, but the military is unlikely to transfer a large number of tanks from active units.
That is, we are not talking about those tanks that are on the balance sheet of the Bundeswehr or other NATO armies and are ready to be shipped. Another question is how many of these tanks Western countries will agree to remove from combat duty.
- said the head of Rheinmetall.
Earlier in Kyiv, they said that five countries are already ready to transfer Leopard tanks to Ukraine and are only waiting for permission from Germany for re-export. So far, Ukraine plans to form a brigade armed with German tanks. Meanwhile, in Berlin, they are still fighting back from all requirements for the supply of tanks, although there is an opinion that on January 20 at a meeting of NATO defense ministers the Germans will still be pressed.
So far, only the United Kingdom has announced the allocation of Challenger 2 tanks in the amount of 14 units. In addition, the British intend to supply Kyiv with 30 AS90 self-propelled guns and four Apache attack helicopters with Hellfire missiles.