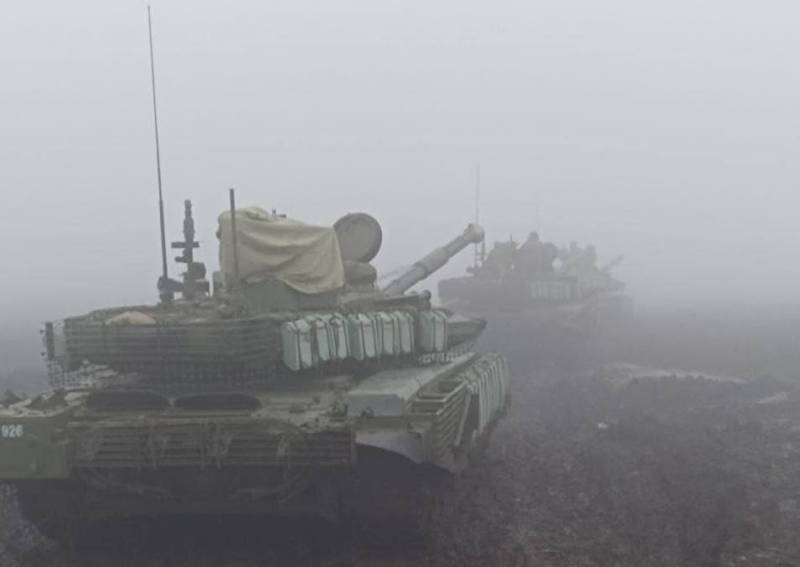 The newest Russian
Tanks
T-90M "Breakthrough" appeared in the Kherson and Zaporozhye directions, the tanks have already taken part in the battles. Previously, the T-90M was used mainly only in the Donbass.
The Russian Ministry of Defense is very actively introducing new equipment into the zone of the special military operation, in December it was reported that tank columns, including the T-90M, were moving towards the NVO zone. According to the latest data, only in the last months of 2022, the military on the contact line received about 200 new and modernized T-90M Proryv tanks. Just a couple of days ago, the TG channel "Tankists of the Southern Military District" reported on the advance of a column of T-90M tanks to the line of contact. It is also reported that a number of "nineties" entered service with PMC "Wagner". There is no way to confirm or deny this information, but the fact that the "musicians" have their own tank units is indisputable.
According to one of the Russian military, the tank has established itself as a reliable and efficient vehicle capable of hitting the enemy at a great distance, while being well protected.
It withstands blows due to composite armor and due to maneuverability, you can get away. The mesh is needed so that when a projectile hits, the charge detonates before it touches the main armor. This tank is much more powerful and stronger, it is the best at the moment, which had to be faced in battle
- leads
TASS
words of the tanker.
The T-90M tank was developed as part of the Breakthrough-3 development work and is a deep modernization of the T-90 with an increase in combat and operational characteristics. During the modernization, a new turret module with a 90-mm cannon of increased survivability and accuracy was installed on the T-125M. The turret is equipped with a 12,7 mm remote-controlled machine gun mount. The new tank is equipped with a highly automated digital fire control system that provides search, recognition, auto-tracking and hitting targets. The T-90M is equipped with the third-generation Relikt dynamic protection complex and elements of the Afghanit complex.