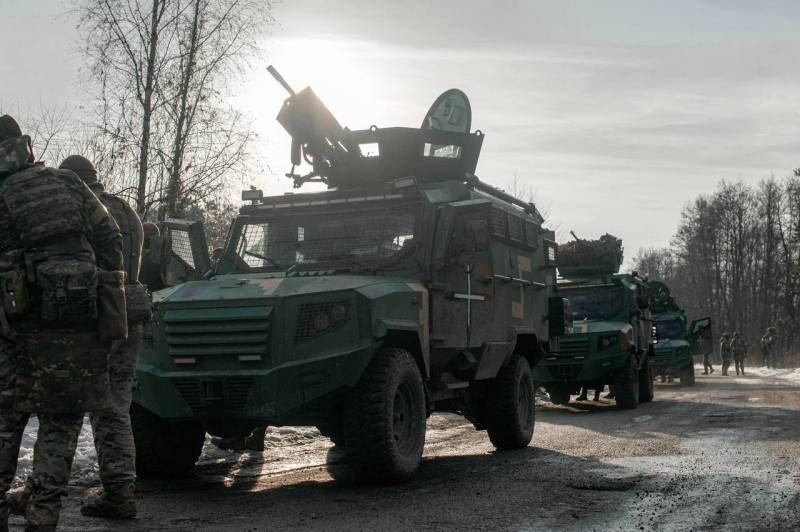 A batch of Panthera T6 armored vehicles was delivered to Ukraine at the end of December 2022, and now this armored vehicle has appeared in service with the Armed Forces of Ukraine. The first photos of the Panthera T6 light armored personnel carrier, which is how this vehicle is classified in the UAE, appeared on Ukrainian Internet resources.
According to available information, the armored vehicles entered service with the 47th separate mechanized brigade of the Armed Forces of Ukraine, which was previously armed with Slovenian
tanks
M-55S. The brigade was formed after the start of the Russian special operation, first as a battalion and even took part in the hostilities in the Donbas for a short time, after which it was withdrawn to the rear. Currently, the 47th brigade is located in the north of the Kharkov region and is preparing for battles with the Russian army.
How many armored vehicles Ukraine received is not reported; it is known that a batch of armored vehicles arrived in Ukraine in December. Moreover, the country that purchased the armored vehicles and supplied it to the Armed Forces of Ukraine is also not disclosed. The equipment came already in the Ukrainian pixel camouflage, i.e. armored vehicles were originally intended for Kyiv, in the Armed Forces of Ukraine they only put white crosses on the equipment and that's it. According to some reports, Kyiv received about a dozen Panthera T6.
The Panthera T6 light armored personnel carrier was developed by Minerva Special Purpose Vehicles (MSPV), headquartered in Dubai, UAE. Production is established both in the Emirates and in Turkey. The armored car is based on the chassis of the Toyota Land Cruiser 79-series, equipped with a 4-liter V6 engine, permanent all-wheel drive, manual gearbox. Accommodates eight people: the driver and commander in front, behind six paratroopers in full combat gear. In the basic version, it does not have weapons, but you can install a machine gun or a light combat module. Bulletproof booking.