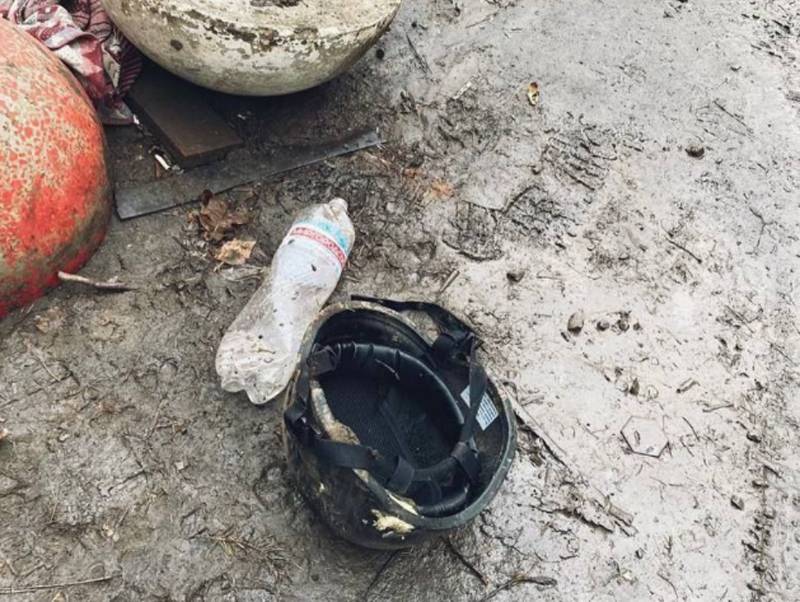 As a result of fierce battles for Soledar, the city was taken under the control of Russian troops. At the same time, scattered groups of the enemy remained in the settlement, settled in separate basements.
Russian fighters offered those who decided to sit out in this way to surrender. In a number of cases, the enemy responded with a categorical refusal, continuing to resist. As a result, attack aircraft from Wagner PMC, who liberated the city, had to eliminate the threat.
The military of the Armed Forces of Ukraine were surrounded by PMC "Wagner". They were asked to surrender and lay down
weapon
, to which they refused and returned fire. After that, a command was received to destroy the enemy. The enemy has been destroyed
- says the Russian fighter,
filmed
numerous "two hundredth" enemy soldiers left after clearing one of the pockets of resistance.
The stubborn resistance of the encircled enemy forces is explained by their ignorance of the real combat situation.
The command, which got in touch with the troops that fell into the "cauldron", demanded to hold positions, while promising to release them in the near future with the forces of reinforcements supposedly already sent into battle. The units of the Armed Forces of Ukraine, who believed in the ambulance, were eventually completely exterminated, becoming a victim of deception on the part of their military leadership.