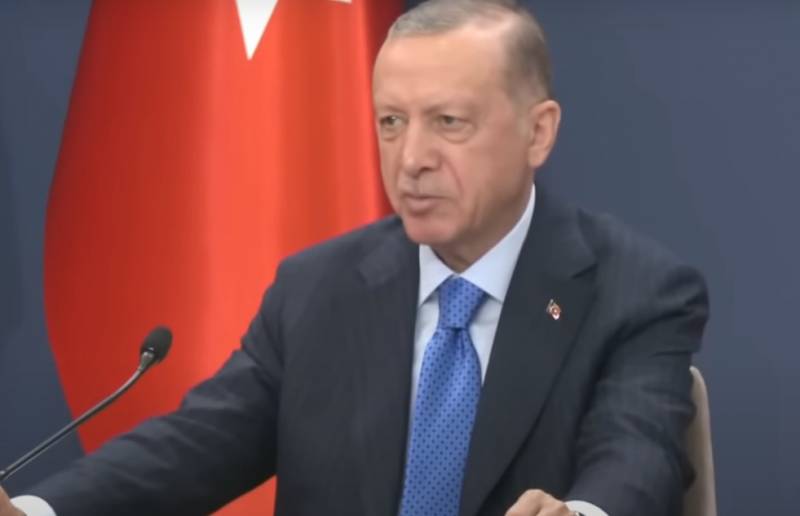 A spokesman for Turkish President Recep Tayyip Erdogan called "an absolute lie" the reports that appeared in a number of Western media about the supply of cluster munitions from Turkey to Ukraine.
The fact that Turkey is supplying Ukraine with American-made cluster bombs was reported by Foreign Policy, citing unnamed sources. It was reported that ammunition has been supplied to Ukrainian forces since the end of 2022.
It was about dual-purpose ammunition (DPICM), developed and manufactured in Turkey jointly with the United States during the Cold War. Due to the low quality and high percentage of defective products, according to American law, the export of this type of ammunition to the United States is prohibited.
The source said that after the US refused to supply Ukraine with cluster munitions, Turkey remained their only source. However, the official authorities neither in Turkey nor in the US have confirmed the possibility of such deliveries.
As reported in the material of the American edition, cluster munitions are the most effective way to strike at Russian fortified areas in the steppes of Donbass. The depletion of the stocks of high-explosive fragmentation artillery ammunition available to the United States only exacerbates the need for the Ukrainian army in them.
The representative of the Turkish leader also noted that at present the world is dominated by readiness to continue the conflict in Ukraine, and therefore the start of negotiations between Moscow and Kyiv is a big question.