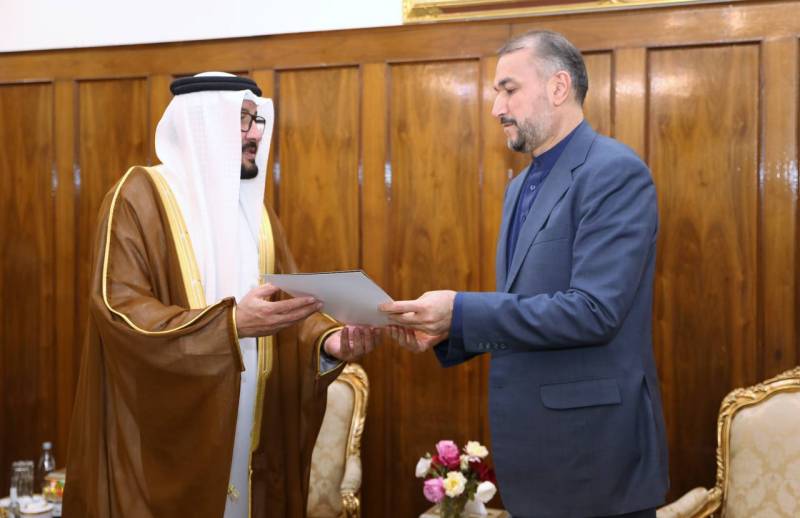 Iranian Foreign Minister Hossein Amir Abdollahian said that Tehran has long been ready for a comprehensive normalization of relations with Riyadh, but the Saudi authorities, apparently, are not yet ready for this, Iranian news agency Mehr writes.
According to Abdollahian, now everything depends on the intentions of Riyadh, and if they show a desire there, Tehran is always ready to meet and "the normalization of relations will be quick and achievable." The Iranian minister said this yesterday while in the Lebanese capital of Beirut.
According to Press TV, the Iranian Foreign Minister noted that five rounds of talks have already passed between the countries in the Iraqi capital of Baghdad, which Abdollahian called "important and positive." In addition, according to him, both sides are in favor of continuing negotiations.
The normalization of bilateral relations between the countries could begin with the opening of consulates general of the two countries - Iranian in the Saudi city of Jeddah and Saudi in the Iranian city of Mashhad, Abdollahian believes.
The Iranian Foreign Minister stressed that the normalization of relations between the countries will have a positive impact on the entire region.
Recall that diplomatic relations between Tehran and Riyadh were severed in January 2016. The reason for this was the storming of the Saudi embassy in Tehran by Iranian demonstrators, who, in turn, protested against the execution of a well-known Shiite cleric in Saudi Arabia.