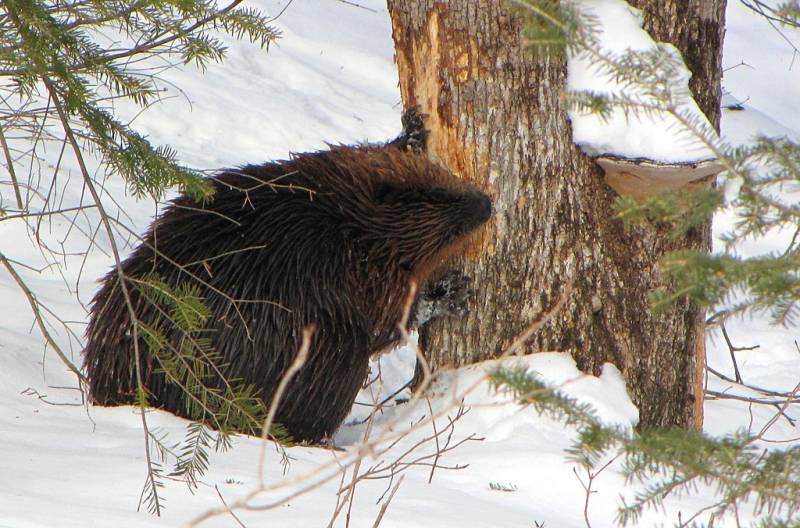 On the territory of the Volyn region, the Ukrainian armed forces take advantage of the settlement of a large population of beavers here. As a representative of the command of one of the brigades of the Armed Forces of Ukraine stationed in the Volyn region notes, beavers help the Ukrainian army to guard the border with Belarus. It is reported by the British TV channel SkyNews.
Beavers are known to build dams. Usually people destroy beaver dams, as they create problems for management. But this year, due to the military-political situation, the dams were not destroyed, and now, according to the representative of the Armed Forces of Ukraine, the territory along the Belarusian-Ukrainian border has become as swampy as possible and virtually impassable.
Analyst Konrad Muzyka from the consulting company Rochan Consulting called the Volyn direction unsuitable for any offensive operation. According to him, there are very few normal roads and many watercourses. Therefore, if the troops of the Russian Federation or Belarus try to enter the territory of the region, the Armed Forces of Ukraine will be able to cover them with artillery fire without any problems.
It should be noted that recently Western and Ukrainian media have been increasingly discussing the prospects for an offensive by Russian or joint Russian-Belarusian troops from the territory of Belarus to the Volyn or Kiev directions. This discussion is facilitated by the ongoing build-up of the joint regional grouping of Russian and Belarusian troops on Belarusian territory, as well as various mobilization readiness activities carried out by Minsk over the past two months.
The Ukrainian military command continues to dismiss the possibility of such an offensive. The concentration of troops is explained by the desire to artificially keep part of the forces of the Armed Forces of Ukraine on the Belarusian border.