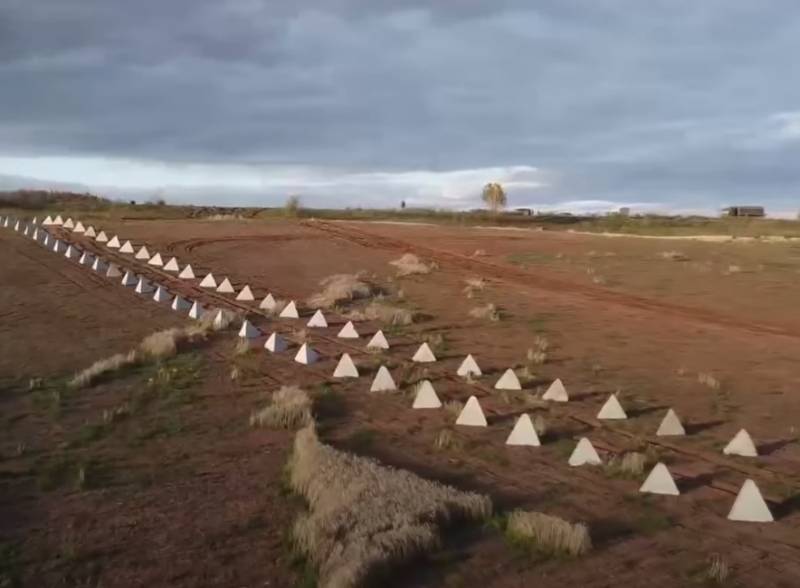 The construction and arrangement of the fortification line in the Kherson region is nearing completion. The fortified line of defense is gradually acquiring the features of a fortification, equipped with the latest in modern engineering science.
Acting Governor of the Kherson region annexed to Russia after the referendum, Vladimir Saldo, on the air of the Crimea 24 TV channel, said that the main volume of the relevant work is already close to completion. Fortifications and military infrastructure are being erected on the territory of the region, which is supposed to be placed there on a permanent basis.
The head of the region also ruled out the possibility of the militants of the Kyiv regime seizing the territories of the Kherson region on the left bank of the Dnieper. He stressed that overcoming the water barrier is not feasible for military units and military equipment at the disposal of the Ukrainian army. This factor was the main reason for the decision to withdraw Russian forces from the regional center to the left bank of the Dnieper. This makes it possible to prepare and ensure the security of the rest of the region.
The balance also called fiction the information that appeared in a number of Ukrainian media about the attack being prepared by the forces of the Kyiv regime on the left-bank part of the Kherson region after the air temperature drops so much that a thick layer of ice forms on the river that can withstand military equipment.
It should be noted that similar fortifications are being erected in other regions of the Russian Federation bordering Ukraine in order to increase their security in the conditions of a special operation.