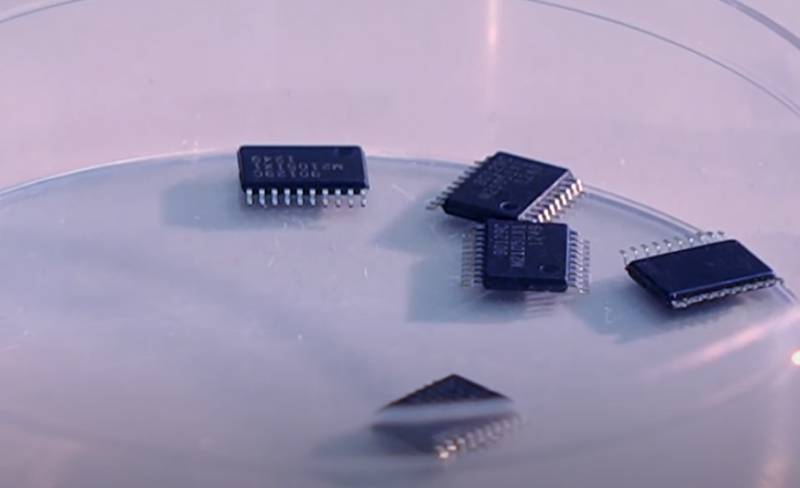 Growing US tensions with China have sparked a new push in Washington to reduce US dependence on East Asia — the global epicenter of semiconductor manufacturing — for vital microelectronics needed to build both conventional weapons and artificial intelligence algorithms.
US President Biden's December speech focused on touting a recently announced $40 billion investment in US microelectronics manufacturing and job creation. In 2026, the Taiwan Semiconductor Company will start manufacturing microelectronics in Arizona: 3nm chips. This is in addition to the roughly 20 000nm chips per month that TSMC intends to start manufacturing in Arizona next year.
But Biden's speech in Arizona did not mention the equally urgent measures the US government is taking to slow China's advance, including new restrictions that limit Beijing's access to these technologies.
In October, the Bureau of Industry and Security of the US Department of Commerce announced a wide array of export controls that severely limit China's ability to obtain some of the world's most advanced microchips. The bureau claimed that Beijing could use them to "produce advanced military systems," although these semiconductors are also used in civilian applications.
Commerce Department restrictions have forced the US to launch an offensive against China's ability to procure advanced microelectronics needed to achieve its long-term military modernization goals. Export controls prevent companies like TSMC from continuing to manufacture these sophisticated microchips in China.
China has set 2030 as its target date to become a world leader in artificial intelligence. And it is precisely this goal that American export controls intend to complicate it in every possible way. Typical American policy: to put a spoke in the wheel again, and not to engage in dialogue for mutually beneficial cooperation.
Now the US is introducing new bans, including on the transfer to companies connected in one way or another with China of technologies that allow them to establish the so-called laboratory production of high-frequency microcontrollers.
Although the US is no longer a major player in semiconductor manufacturing - something Biden hopes to fix - US companies still play a significant role in developing these chips and exporting the equipment needed to physically manufacture them. This gives the US some leverage in the global semiconductor supply chain.
Together, Washington says these restrictions are a serious blow to China's ability to manufacture the supercomputers needed to build AI algorithms.
However, most of the physical semiconductor manufacturing is still concentrated in East Asia, raising the possibility of a global economic crisis and problems for the US defense industrial base in the event of a war over Taiwan or anywhere else in the Asia-Pacific region.