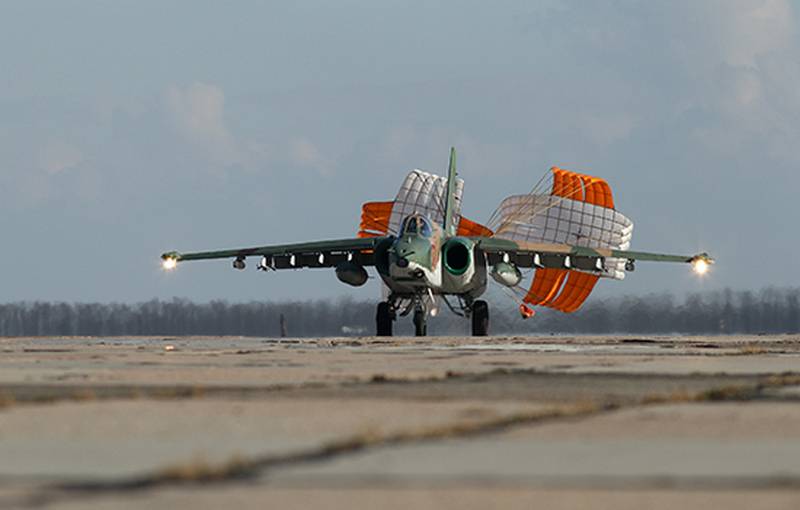 The western direction will be reinforced by assault units
aviation
, the Ministry of Defense decided to deploy units and units equipped with Su-25SM3 attack aircraft in the territory of the Western Military District.
The Western strategic direction, today, is one of the most important, given the concentration of NATO forces and assets near the Russian borders, however, there is no ground attack aircraft in the Western Military District. The last 899th Guards Attack Aviation Regiment, based in Buturlinovka near Voronezh, was disbanded in 2009, and attack aircraft from the Southern or Eastern military districts were involved in exercises or maneuvers. This situation was recognized as erroneous, the military department decided to correct the situation and create assault regiments equipped with Su-25SM3 attack aircraft on the territory of the Western Military District.
The military is currently working on the issue of deploying aviation units equipped with Su-25 attack aircraft in the Western Military District.
"News"
with reference to sources in the Ministry of Defense. So far, nothing is known about the specific timing of the appearance of new air units.
The Russian Su-25 attack aircraft has been produced since Soviet times, the machine has proven itself from the best side, this is confirmed by the use of this aircraft as part of a special military operation in Ukraine. The main task of the attack aircraft is to cover ground troops and strike at enemy positions. The aircraft is designed to destroy small mobile and stationary ground targets, as well as low-speed air targets.
At present, the VKS is armed with the latest modification of the attack aircraft - the Su-25SM3. The modernized vehicles are equipped with a digital display that displays the ground and air situation, a new fire control system and GLONASS satellite navigation are installed. The combat effectiveness of the machine has improved three times compared to previous modifications. The aircraft is capable of hitting ground targets from a considerable distance, without entering into visual contact with the target, but only by coordinates.