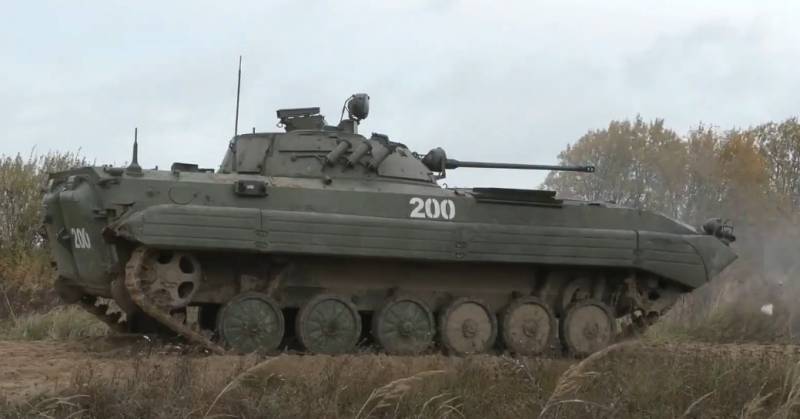 After the start of the NMD, Russian fighters began to resort to makeshift protection of various equipment, including infantry fighting vehicles. The Polish press drew attention to the additional booking of one of them, criticizing the "amateurish" approach of the "developers" from the crew.
As indicated in the Defense24 publication, the BMP-1/2 did not initially have good protection for the troops transported inside the hull, which was caused by the customer's desire to make the equipment buoyant and required to meet the threshold mass values. In 2015, an additional armor kit 675-sb3KDZ was developed, but it was not widely used in the army.
As a result, after the outbreak of hostilities in Ukraine, handicraft work was launched in the troops to strengthen the protection of infantry fighting vehicles. Wooden beams, pallets, steel plates, elements of other machines and individual blocks of dynamic protection were used
tanks
.

An example is the BMP-2, which received additional armor in the form of a DZ. Contact-1 blocks were installed on the sides and the upper hull plate, and Contact-5 elements were installed on the lower plate of the frontal armor. On the tower, next to the main armament, there are blocks "Contact-1", while most of the surface of the tower is protected by a more advanced "Contact-5".
As noted in the publication, the DZ blocks installed on the BMP, designed for heavily armored tanks, pose a danger to the vehicle itself:
The explosive force of the charge inside the [DZ] round can be strong enough to backfire and damage such lightly armored vehicles. It is even possible to break the welds of the armor or the formation of internal fragments that will injure the crew and the troops being transported.