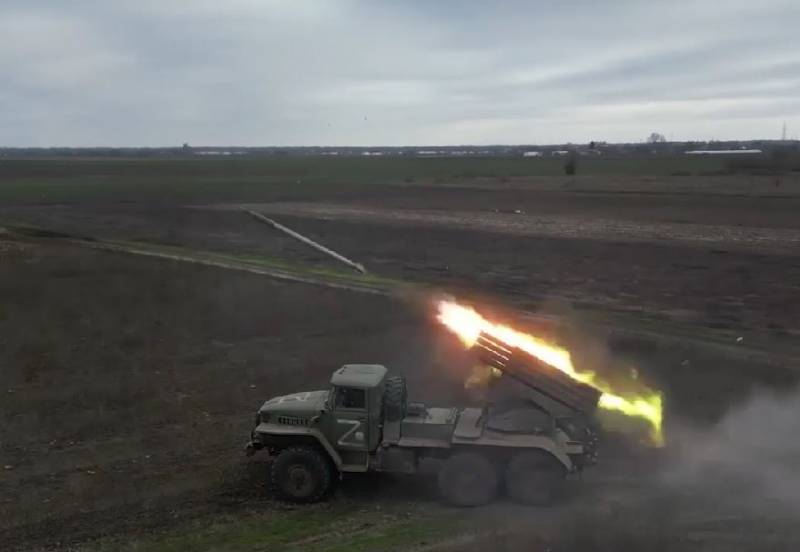 During the day of January 12, the Russian armed forces demonstrated high offensive activity in the Artyomovsky, Avdeevsky and Krasno-Limansky directions. This follows both from the data of the Ministry of Defense of the Russian Federation and from the speech of the Deputy Minister of Defense of Ukraine Anna Malyar.
The Ukrainian military department is alarmed by the buildup of the military power of Russian troops in the main directions. According to Malyar, the number of units and subunits participating in hostilities from the Russian side is constantly increasing.
So, on January 12, the assault on Artemovsk continued, Russian artillery fired at the positions of the Armed Forces of Ukraine in Avdeevka and in the Krasno-Limansky direction. Fire was fired at the enemy in the Kupyansk direction. Five sabotage and reconnaissance groups of the Armed Forces of Ukraine were destroyed here.
The cleansing of Soledar continues. So, military correspondents report that two Ukrainian soldiers who did not want to surrender were destroyed in the private sector of the city during the cleansing activities carried out by Russian troops. In addition, Russian forces continue to storm the nearby village of Blagodatnoye and suppress enemy resistance at the Sol railway station.
Ukrainian formations continue to suffer losses in military equipment. For example, a Su-25 APU aircraft was shot down, two American-made M777 and M109 artillery systems, as well as enemy armored vehicles and vehicles, were destroyed.
In the Dnepropetrovsk, Poltava and Kharkiv regions, an air alert has been declared. The Ukrainian media also reported on explosions in Kherson, which is now occupied by formations of the Kyiv regime. In addition, Ukrainian publics write about explosions in Kramatorsk, occupied by the Armed Forces of Ukraine.
In retaliation for the high activity of Russian troops, Ukrainian formations continue to shell residential areas of Donetsk. As a result of the strikes, civilians of the city are killed. So, a civilian was killed during the shelling of the Leninsky district of Donetsk, two more people were injured.