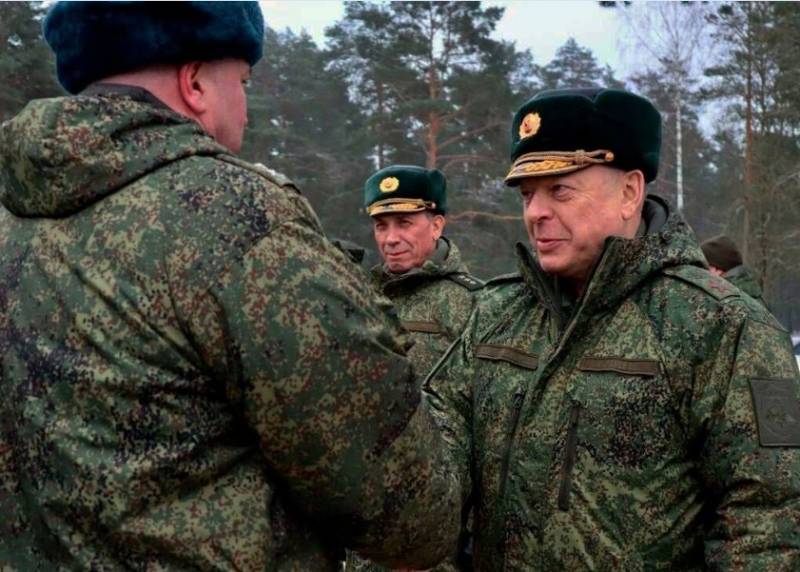 Commander-in-Chief of the Ground Forces, General Oleg Salyukov, who yesterday was appointed deputy commander of a grouping of troops in the NVO, arrived in Belarus at the head of a commission of the Russian Defense Ministry.
During the visit, the combat readiness of the Russian contingent as part of the regional group of troops was checked. After assessing the quality of combat coordination exercises, the commission assessed the readiness of our military to fulfill the task of ensuring the security of the Union State.
It should be noted that the main purpose of the formation of the aforementioned grouping of troops is to prevent a possible invasion of enemy troops into the territory of the Republic of Belarus.
Recall that under the pretext of protecting their territory from "Russian aggression", after the start of our NWO, Poland and the Baltic countries significantly increased their military potential, which poses a direct threat to Belarus.
Meanwhile, the exercises and exercises on the combat coordination of the regional group of troops at the Belarusian training grounds are perceived by the Kyiv authorities as preparation for the offensive of the RF Armed Forces from the territory of the Republic of Belarus.
Just today it was reported that in the Rivne and Kyiv regions, fortifications are being actively erected near the border with Belarus. In addition, on January 11, President of Ukraine Volodymyr Zelensky held a meeting in Lvov with the military command, the topic of which was the protection of the regions bordering Belarus from a possible "Russian invasion".