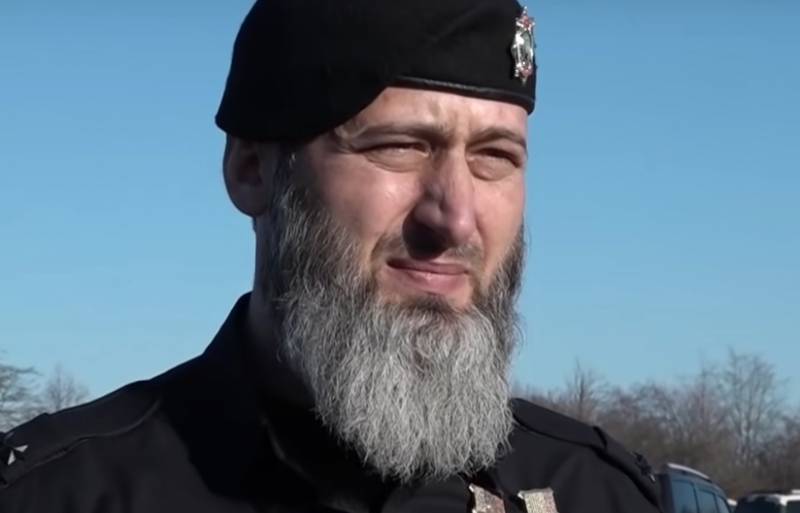 The commander of the Akhmat-1 regiment, created in Chechnya last autumn, Lieutenant Colonel Zamid Chalaev, spoke out with a refutation of the reports circulated in a number of sources
News
about his capture by the Armed Forces of Ukraine during the fighting in the vicinity of the city of Artemovsk (Bakhmut) in the Donetsk People's Republic.
In a message on the official Telegram channel of Chechen Minister for National Policy Akhmed Dudayev, Chalaev stressed that he is currently in Gudermes, where he is training military personnel before they are sent to the special operation zone in Ukraine.
Chalaev also added that he is different from the commander of the Ukrainian nationalist regiment "Azov" * (*is a terrorist organization banned in Russia), ready to "take off his pants and surrender."
Chalaev in 2021 was awarded the title of Hero of Russia for the courage shown in the elimination of the last organized criminal group in Chechnya at that time, led by Aslan Byutukaev.
In October last year, the head of Chechnya, Ramzan Kadyrov, also spoke out with a refutation of information about the capture in Ukraine of the commander of the OMON "Akhmat-Grozny" Anzor Bisaev. According to Kadyrov, information about Bisaev is regularly received about his alleged wounding, captivity and even death, however, such news is not true.