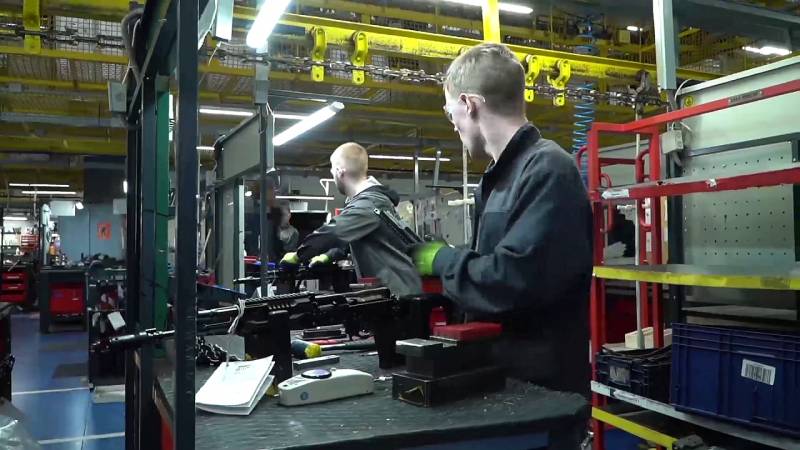 The Kalashnikov Concern Joint Stock Company reported on the results of the enterprise's work in 2022. According to the official press release of the company, the total volume of weapons production increased by 2021% compared to 40 and became a record for the last 20 years.
In general, the arms production division has fulfilled a record plan over the past 20 years - the production of military and civilian small arms
weapons
by 40% exceeded the results of 2021
- reported in the press service of the concern.
During the same period, the defense enterprise, known throughout the world by the name of the machine gun of the same name, executed 45 contracts under the state defense order, 24 contracts through military-technical cooperation and completed the planned work on organizing licensed production under one contract. These contracts were the largest in
stories
the existence of the enterprise.
Last year, the concern mastered and launched the production of several new small arms products at once, including the first batch of the 7,62x54-mm Chukavin sniper rifle (SHF) commissioned by the RF Ministry of Defense. The press release notes that this product is superior in technical characteristics to similar models of small arms previously adopted by the RF Armed Forces and other power structures of Russia.
In terms of the production of small arms, the Kalashnikov concern occupies 95% of the Russian market. In addition to small arms, the enterprises of the Kalashnikov group of companies produce unmanned aerial vehicles, high-speed landing and assault boats for special forces units, and high-precision missile weapons. Civilian products are also produced here. Products manufactured by the holding are exported to more than 27 countries around the world.
Such success in increasing production volumes by the Kalashnikov group of companies could be explained by the fact that after the start of the special operation, Russian defense industry enterprises were so loaded that many switched to a three-shift work schedule. But the concern reported on the results of last year. And this means that not only the West was intensively preparing Ukraine for a military confrontation with Russia, but also the leadership of our country, long before the NMD, took measures to be fully prepared for a collision with a collective enemy in the face of NATO in the truest sense of the word.