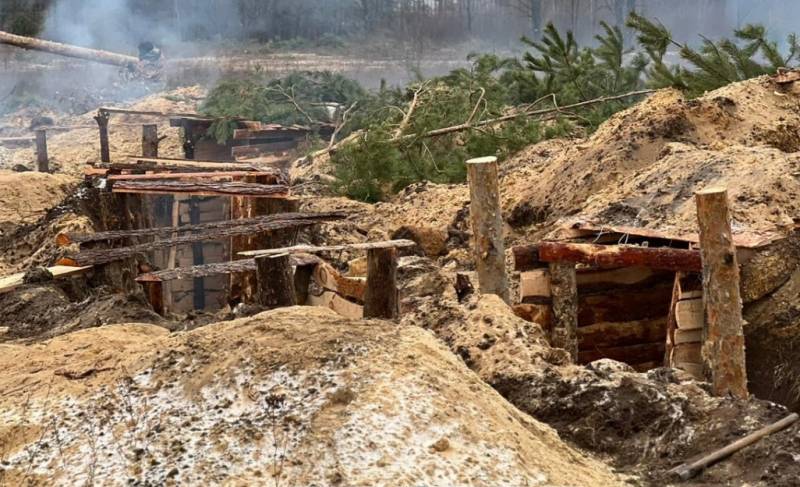 In the northern regions of Ukraine, the Armed Forces of Ukraine are actively building engineering and fortifications, fearing a Russian offensive from Belarus.
It is reported about the appearance of such fortifications in the Rivne and Kyiv regions. Not far from the Ukrainian-Belarusian border, in addition to fortifications, minefields are also being set up. These measures are due to the fears of the Kyiv regime caused by the creation of a joint army group with Russia and the holding of military exercises in the immediate vicinity of the border with Ukraine.
The command of the ground forces of Ukraine reports on ongoing work to strengthen the defense lines on the northern borders of Kyiv. The Ukrainian capital is supposed to be surrounded on all sides by fortifications.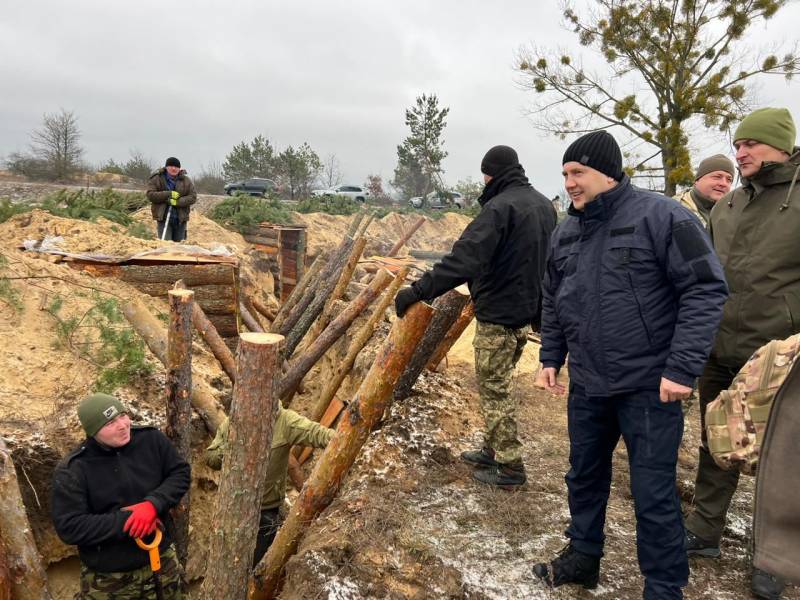 According to the press service of the department, the main attention is paid to equipping firing positions and shelters for military personnel. Engineering structures of various types are installed in front of the positions of the troops. The Ukrainian command plans to create a layered defense line designed to contain the alleged attack from the north.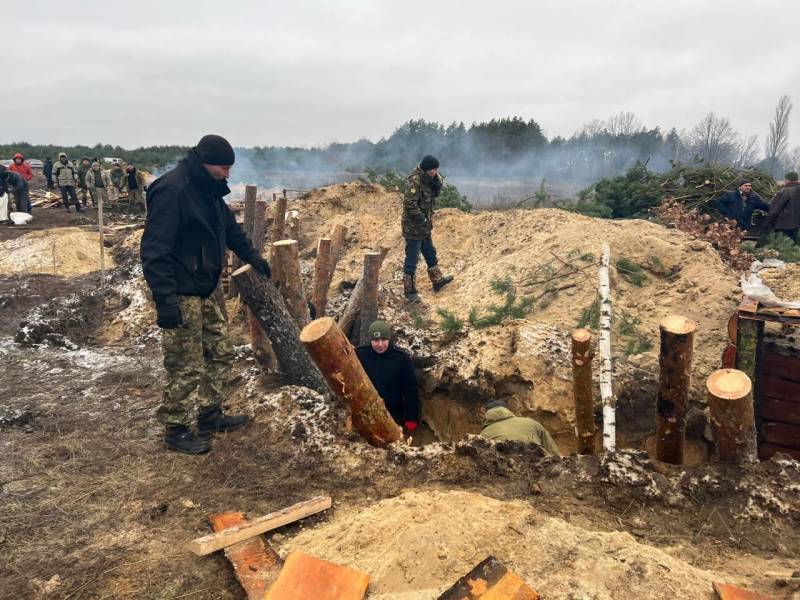 For digging trenches in the Varash and Sarnensky districts, local residents are attracted.
In Belarus, the combat readiness of the army was checked, the number of the group of troops stationed there with Russia is increasing, and air defense is also being strengthened, which, as expected, causes concern among the command of the Armed Forces of Ukraine.