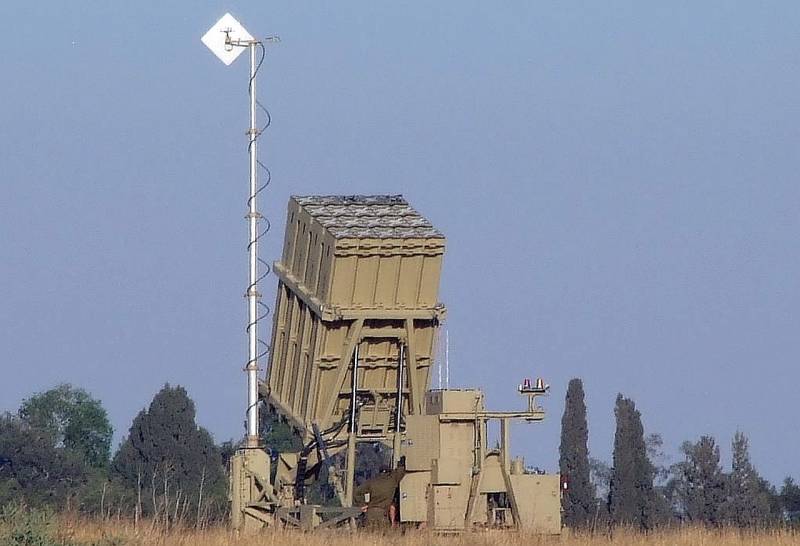 The Lewis-McChord Joint Air Force and Army Base (JBLM), located west of the Rocky Mountains in Washington state, will soon receive two Israeli Iron Dome missile defense systems acquired last year. But the Pentagon has not yet decided where exactly the installations will be finally located and doubt the possibility of their integration into the National Missile Defense System.
According to the military-analytical publication Breaking Defense, some senior US Department of Defense officials are expressing concerns about the cybersecurity of Israeli systems. Military experts also have doubts about the integration of these complexes into a single US Army missile defense system.
The publication notes that both batteries manufactured by the Israeli company Rafael were purchased at the request of Congress as "intermediate" means of protection against cruise missiles. After a discussion about which military facilities should receive them, the Pentagon decided to send the installations to the JBLM base for the time being. It is assumed that after deployment, it is here that these complexes will undergo test tests. In the future, at least one Iron Dome battery could be stationed at a military base in the Indo-Pacific region.
The Israeli-developed Iron Dome is designed primarily to intercept unguided missiles, but can also be used to destroy cruise missiles and unmanned aerial vehicles.
At the same time, the command of the American army is rather skeptical about the possibility of using Israeli tactical missile defense systems in the National Missile Defense. To ensure the reflection of missile strikes, the US military prefers to develop its own integrated early warning and interception system Enduring Shield ("Indestructible Shield") developed by Dynetics. The representative of the army command told Breaking Defense that the Israeli batteries, most likely, will remain "intermediate" in the overall system of the national missile defense system.
In principle, the US Department of Defense has an option where to put the Israeli missile defense systems, which, after the acquisition, turned out to be the "fifth wheel" in the National Missile Defense. You can please your Ukrainian ward Zelensky, who repeatedly, but unsuccessfully, begged Israel for the batteries of the Iron Dome. Such a decision fits perfectly into the general trend of Western assistance to Kyiv, when, first of all, unnecessary or obsolete weapons are transferred to the Armed Forces of Ukraine. True, it will be necessary to make a request to Israel in order for it to sanction such a delivery.