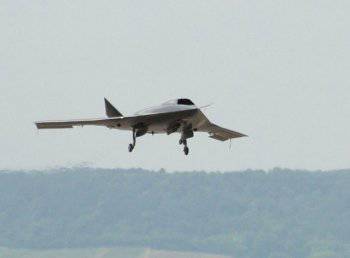 Iranian military aircraft attempted to shoot down an American unmanned aerial vehicle (UAV) that was conducting a reconnaissance flight in international airspace over the Persian Gulf. According to the official representative of the Pentagon, George Little, the drone was not injured and returned safely to its base. The incident occurred on November 1, and President Barack Obama, the head of the Pentagon Leon Panetta and the leaders of the US Congress were immediately informed of the incident.
As specified in the US military, the fire on the American aircraft MQ Predator led two attack aircraft Su-25 Russian production, which are in service with the Iranian Air Force. They opened the firing of guns at a time when the UAV was about 25 kilometers of the coast of Iran. "Our aircraft did not enter Iranian airspace, it was constantly in international airspace," the Pentagon representative said. He recalled that the border of the national airspace over the sea runs about 20 kilometers from the coast.
On the question of whether the shooting was precautionary or fired, George Little said that, apparently, Iranian planes tried to shoot down an American drone. He also said that the unmanned aerial vehicle was not equipped with any weapons, including missiles, and was monitoring the situation in the Persian Gulf, that is, carried out a reconnaissance mission, ITAR-TASS reports. The incident in the sky over the Persian Gulf was the first case of Iranian military aircraft firing an unarmed American UAV.
Washington has notified Tehran of its intention to continue the observation flights of its unmanned aerial vehicles over the international waters of the Persian Gulf, despite this incident. According to a Pentagon spokesman, this will be done "in accordance with longstanding US practice and security commitments in the region."
George Little stressed that if necessary, the US military would respond to such provocations. According to him, the United States "has ample opportunities to protect its military forces and means" and is ready to use them if necessary.