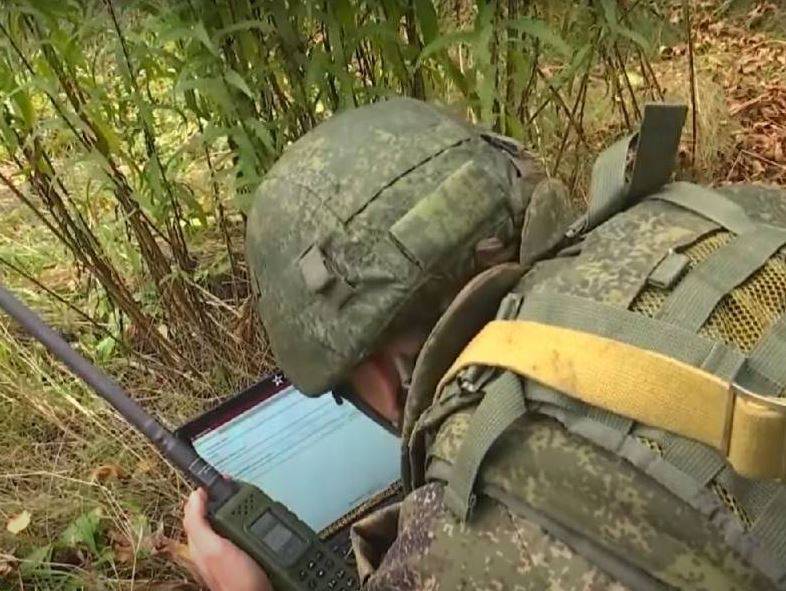 Solving the tasks of determining the location of the positions of the artillery of the Armed Forces of Ukraine can become easier thanks to another technical innovation. Officers of the Armed Forces of the Russian Federation have recently received smartphones with special software that allows you to determine the coordinates of enemy artillery by sound. This is reported by the magazine "Arsenal of the Fatherland".
The new smartphones are in fact a non-standard means of sound reconnaissance, which greatly simplifies the work of the military in detecting enemy positions by sound. This is very important, given the specifics of hostilities at the present time.
As the magazine writes,
Arsenal of the Fatherland
", four servicemen with smartphones are located 3-6 kilometers from the contact line. The military personnel then read the sound detection time. They synchronize the data and then send it to the central tablet. The ZvukTsentr program installed on it calculates exactly where the position of the enemy artillery is located.
It should be noted that if the determination of the coordinates of enemy artillery pieces is accurate, and these technical innovations are widely used in the armed forces and are supplied to many artillery units, then the work of Russian artillerymen on the front line will be greatly simplified.
Recall that problems with the detection of enemy artillery positions during a special military operation seriously hampered counter-battery combat and often led to unforeseen losses of both military equipment and personnel.