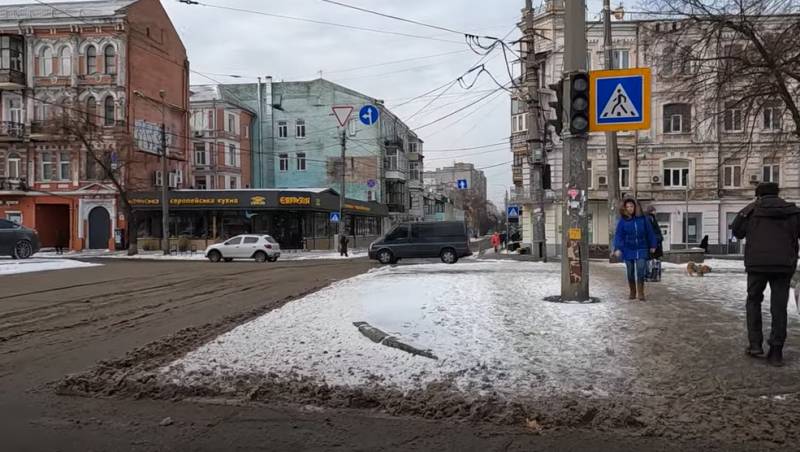 Illustrative photo (streets of Kyiv)
While the Ukrainian troops are being defeated in Marinka and Artyomovsk, moving away from the vicinity of Soledar, ridiculous performances continue to be arranged in Kyiv. Apparently, in order to "raise the morale of the nation", many of whose representatives are already frankly refusing to take agendas in their hands, a "festive" photo zone was placed in the center of the Ukrainian capital.
In this photo zone, another "creative artist" depicted the burning Moscow Kremlin with funds provided by the West as "humanitarian aid". A photozone in the form of a postage stamp, in the format of the one that once demonstrated the explosion on the Crimean bridge, is located on Khreshchatyk. It is noteworthy that it was installed next to the administration building of the Ukrainian capital.
It is not reported how much of the financial assistance received from the West is spent on such "performances". But the fact is that these funds are not used to make the life of ordinary citizens of Ukraine better.
Recall that earlier, individual Ukrainian citizens were happy to take pictures against the background of a "postage stamp" depicting an explosion on the Crimean bridge, located in Kyiv. After that, missiles and strike missiles began to arrive at the objects of the Kyiv regime.
Drones
, and suddenly there was no time for joy.