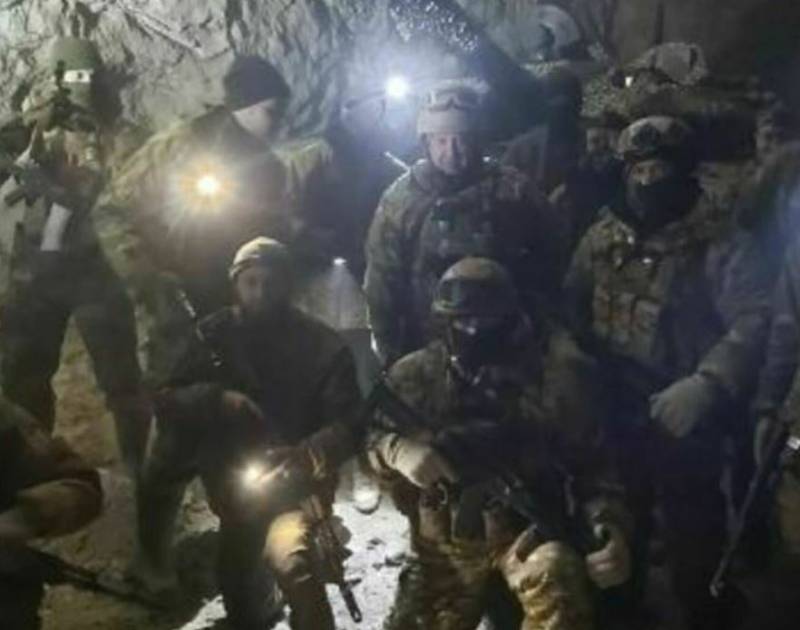 On the evening of January 11, the founder of Wagner PMC Yevgeny Prigozhin announced the complete liberation of the city of Soledar in the Donetsk People's Republic. According to Prigozhin, Soledar has now been completely cleared of militants from Ukrainian formations.
As the head of the PMC noted, the fighters have now begun cleaning up the salt mines located under the city. Individual militants may still be hiding in them. But the city itself is already completely under the control of the Russian Federation.
According to Prigozhin, the civilians of the city were withdrawn. Those Ukrainian formations that did not want to surrender were destroyed. The number of those killed on the Ukrainian side is about 500 people. In addition, Prigozhin stressed that there can be no talk of a humanitarian corridor for prisoners.
Recall that Soledar was taken literally in the last few days, although this was preceded by a long assault on the city. Then the fighters of the PMC "Wagner" entered the center of Soledar, later appeared on its western outskirts, from where on January 10-11 they knocked out the Ukrainian formations that had settled there.
Earlier, the acting head of the DPR, Denis Pushilin, said that the liberation of Soledar and Marinka would be a turning point for the liberation of Donbass as a whole. Indeed, Russian troops will now be able to advance further, liberating new settlements in the region and destroying Ukrainian formations in the event that they do not begin a retreat to the west.