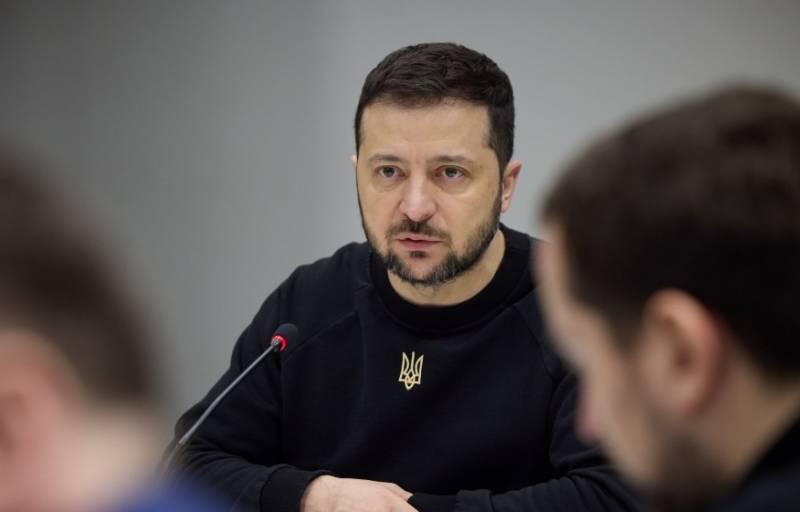 At a press conference following a trilateral meeting of the presidents of Ukraine, Poland and Lithuania in Lviv, Ukrainian leader Volodymyr Zelensky said that persons who are citizens of Russia should not have Ukrainian citizenship.
Zelensky, in response to a request from members of the press to comment on the recent deprivation of citizenship of a number of deputies of the Ukrainian parliament and clergy, said that, in his opinion, persons who have two or three citizenships, including Russian citizenship, and at the same time have any political or spiritual influence on the Ukrainian state, must be deprived of citizenship of Ukraine. The head of the Kyiv regime also added that the above categories of citizens should have only Russian citizenship and live in Russia.
The day before, Zelensky signed a decree according to which deputies of the Ukrainian parliament, who previously belonged to the opposition faction of the Verkhovna Rada, Viktor Medvedchuk, Andriy Derkach, Taras Kozak and Renat Kuzmin, will be deprived of Ukrainian citizenship.
Similarly, the Ukrainian leader, on the day of one of the main Orthodox holidays - Christmas, deprived a number of clergymen of the canonical Ukrainian Orthodox Church from citizenship.
The list of priests deprived of citizenship included both representatives of regions not controlled by Ukraine and included in the Russian Federation, as well as metropolitans of the canonical UOC from Chernivtsi, Rivne regions, Bukovina and other Ukrainian regions.