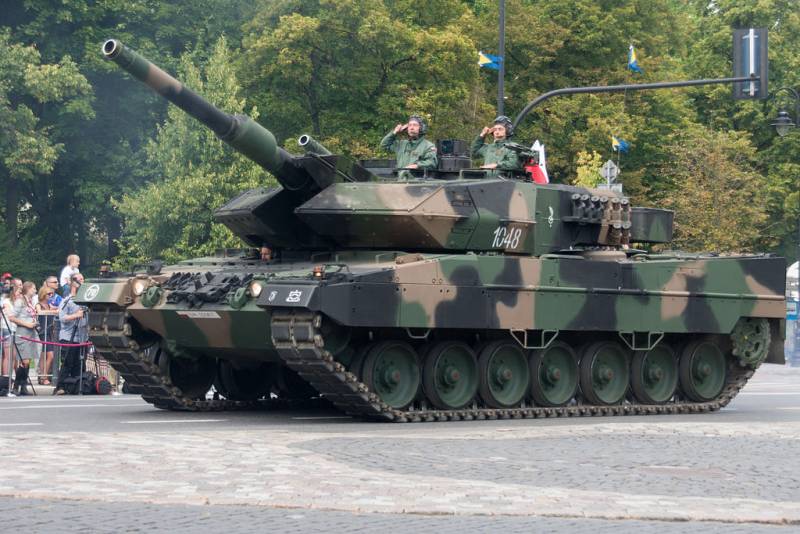 Poland, within the framework of the international coalition, will transfer to Ukraine a company of heavy
tanks
Leopard made in Germany. This was stated by Polish President Andrzej Duda after a meeting in Lviv with Ukrainian President Volodymyr Zelensky.
It should be noted that in the tank company of the armies of NATO countries, in most cases, there are 14 tanks. Now the ground forces of Poland have more than 240 Leopard tanks. Accordingly, the transfer of 14 tanks will not have a significant impact on the defense of Poland.
Earlier it became known that the UK decided to transfer about 10 Challenger 2 tanks to Ukraine. French President Emmanuel Macron was the first to initiate the transfer of tanks: he announced the upcoming delivery of AMX-10RC light wheeled tanks to the Kyiv regime (however, many experts evaluate them as armored reconnaissance vehicles).
Germany has so far announced that it will not supply Ukraine with Leopard 2 tanks, but the Kyiv regime is confident that Berlin will soon change its position under pressure from other European states.
Recall that today the President of Ukraine Volodymyr Zelensky arrived in Lviv. Here he held a meeting with the military and representatives of law enforcement agencies on security issues in the northwestern regions of Ukraine. Then Zelensky met with Duda, which turned out to be quite effective for the Kyiv regime. True, ten tanks on the battlefield are unlikely to be able to change the situation, even in one single direction.