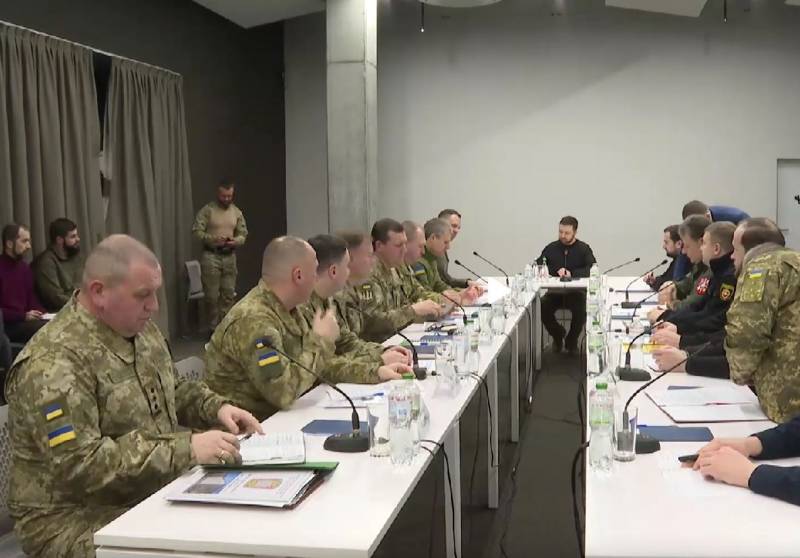 A coordination meeting on the defense and security of the northwestern regions of Ukraine was held in Lvov under the chairmanship of President Volodymyr Zelensky. This is reported by the Ukrainian edition of "Strana".
The main issue that was raised at the meeting was the possible risks to the national security of Ukraine due to the concentration of Russian armed forces in neighboring Belarus. The officially announced topics of the meeting were the operational situation on the Ukrainian-Belarusian border, counter-sabotage measures and the general state of protection of the country's borders in this direction.
Zelensky noted that, apart from "powerful statements, he sees nothing powerful," commenting on the presence of Russian troops in Belarus. But the head of the Kyiv regime stressed that the Armed Forces of Ukraine, nevertheless, must be ready for different developments - both on the border itself and in the border areas of the northwestern part of Ukraine.
Recall that representatives of the command of the Armed Forces of Ukraine also question the likelihood of an offensive by Russian troops from the territory of Belarus to the northwestern regions of Ukraine or Kyiv. But the joint grouping of troops of the Russian Federation and the Republic of Belarus continues to grow, and this is hardly happening without reason.
Ukrainian media also reported that in addition to the operational meeting, Zelensky arrived in Lviv with another important goal - he is meeting here with Polish President Andrzej Duda. It is possible that the head of the Kyiv regime will discuss the same issue of the concentration of Russian troops in Belarus with the Polish leader. There is no doubt that the Ukrainian press will not disclose the true content of Zelensky's conversation with Duda.