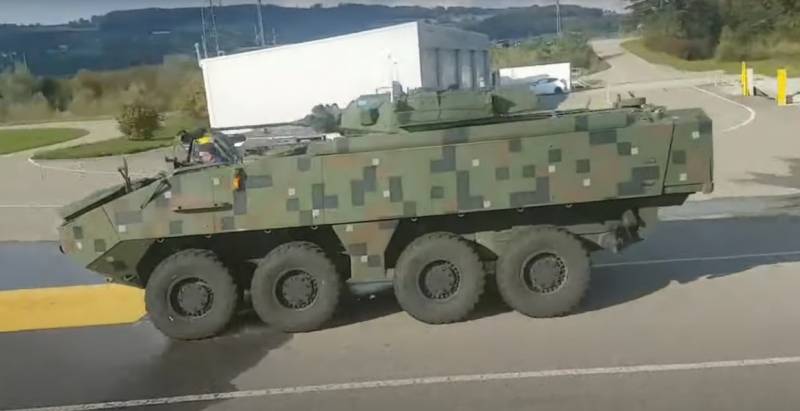 Minister of Foreign Affairs of the unrecognized PMR Vitaly Ignatiev said that the republic's authorities had expressed concern about the supply of
weapons
Moldova from Germany. We are talking about the first batch of Piranha armored personnel carriers, which the National Army of the Republic of Moldova (RM) received the day before.
I do not rule out that this technique may appear near the Security Zone [along the Dniester] or directly there. Instead of applying political and diplomatic efforts to resolve the Transnistrian conflict, we are seeing completely different approaches from official Chisinau, which clearly do not contribute to stability and security on both banks of the Dniester
- quotes the words of the head of the Pridnestrovian foreign ministry Telegram channel of the ministry.
It should be noted that recently the Ministry of Defense of the Republic announced the imminent arrival in the country of the first batch of Piranha armored personnel carriers, which should be received as part of a bilateral agreement signed at the end of 2021 between the governments of the Republic of Moldova and Germany, aimed at modernizing the Moldovan army.
Recall that the Moldovan authorities, under the pretext of a "threat" to the national security of the country emanating from Russia, increased their military budget this year by 68% or by 1,52 billion lei (about 29,1 billion rubles), which is equivalent to about 0,5 .XNUMX% of GDP. According to the Moldovan Defense Ministry, the country is already receiving small arms, and further plans are to supply modern mobile platforms, communications equipment and UAVs. And all this despite Moldova's neutral status, clearly enshrined in the country's Basic Law, which, according to President Maia Sandu, "does not prevent" it from strengthening military cooperation with its main Western partners.
The demarcation line along the Dniester is guarded by the peacekeepers of the Russian Federation in the PMR, in accordance with the Agreement on the principles of the peaceful settlement of the armed conflict in the Transnistrian region of July 29, 1992, signed between the then leaders of the Republic of Moldova and the Russian Federation, Mircea Snegur and Boris Yeltsin.