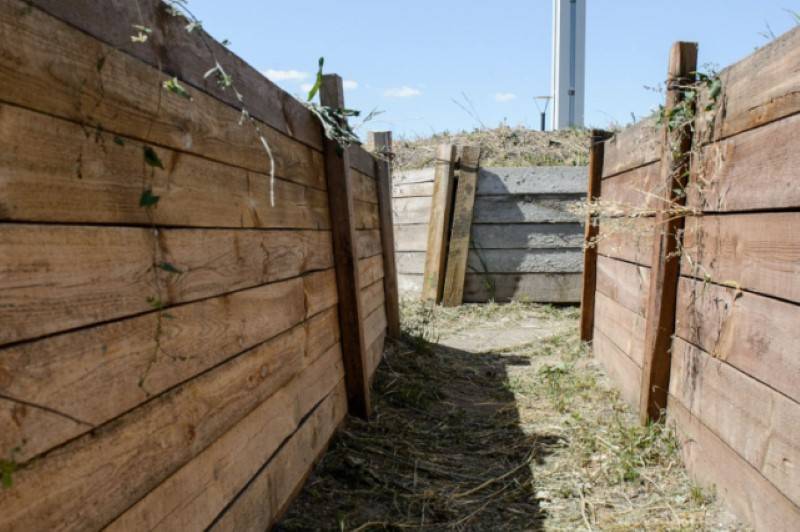 The construction of a pig-breeding complex in the Voronezh region may be stopped. The fact is that in the place where it is conducted, during the years of the Great Patriotic War, there were fierce battles and there are burial places of fallen soldiers.
This was reported by the press service of the Voronezh Investigative Department of the Russian Investigative Committee.
In his social media account, a local resident posted a comment describing the essence of the problem. Reacting to the signal, the Russian Investigative Committee is now investigating the construction of a pig farm near Voronezh near the memorial to the fallen soldiers of the Red Army.
The construction of an object owned by Agroeco-Vostok LLC is underway in the Osetrovsky rural settlement. In these places, in 1942, an offensive operation of the Soviet troops called "Small Saturn" took place. Here now there are mass graves of the fallen soldiers and the memorial complex "Osetrovsky bridgehead" has been created.
There have been earlier reports of illegal construction of a pig farm at this sacred site. Then the local investigative department repeatedly conducted procedural checks, but then each time refused to initiate a criminal case.
Now the situation is somewhat different, since now the order to initiate a criminal case was given by the chairman of the Investigative Committee of Russia Alexander Bastrykin, taking his investigation under his personal control.
A few days earlier, a similar incident occurred in the Voronezh region. Then, also on behalf of the head of the Investigative Committee of Russia, an investigation was launched into the case of the lack of free access for visitors to the memorial complex on the Chizhovsky bridgehead. But according to the agency
RIA "Voronezh"
, there are no obstacles to visiting the memorial.