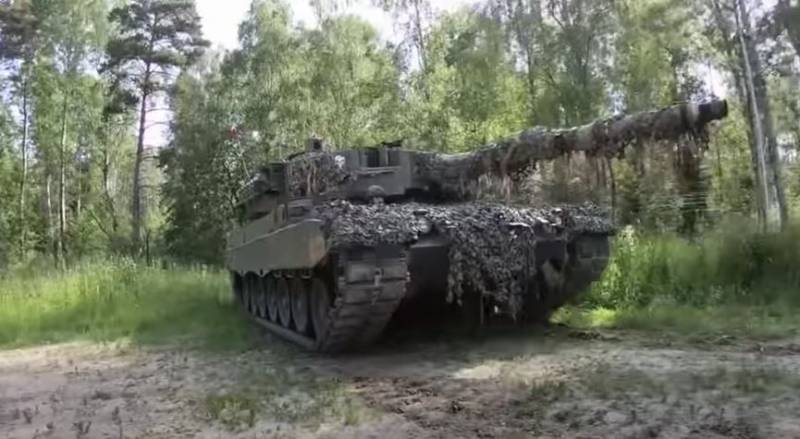 The Finnish government admits the possibility of considering the transfer of some
tanks
Leopard 2, but only under certain conditions. This is reported by the Finnish national broadcaster Yle, citing a high-ranking source.
In Kyiv, they rejoiced early, Finland did not make any decisions on the transfer of tanks to Ukraine and is unlikely to accept it, unless a group of countries also wants to transfer heavy armored vehicles to the Ukrainian army. At the same time, the decision should be made by Germany and several other "big" countries, and not by the Baltic countries, which have nothing, but shout the loudest.
When creating a coalition, the possibility of transferring tanks will be considered, but no one guarantees the supply, since a number of difficulties arise. Firstly, Germany needs permission to re-export, and secondly, the tank is very difficult to maintain and operate, and Ukraine does not have the ability to service it, and there are problems with spare parts. Finland has about 200 Leopard 2 tanks, but a "small number" will be handed over, according to a Finnish official.
Meanwhile, Germany again confirmed that Kyiv would not receive tanks, Berlin did not intend to take on such responsibility alone. At the same time, Kyiv believes that the issue of supplying German tanks has already been resolved after German Foreign Minister Annalena Burbock visited Kharkov. Allegedly, the German minister came to the east of Ukraine to make sure that the Ukrainian army needed tanks.
At the same time, the adviser to the head of Zelensky's office, Arestovich, who worked as a predictor, said that the decision to transfer Leopard 2 tanks by Germany to Ukraine had already been made, and they would announce this on January 20 at the next meeting in the Ramstein format, where they would again discuss assistance to Kyiv.