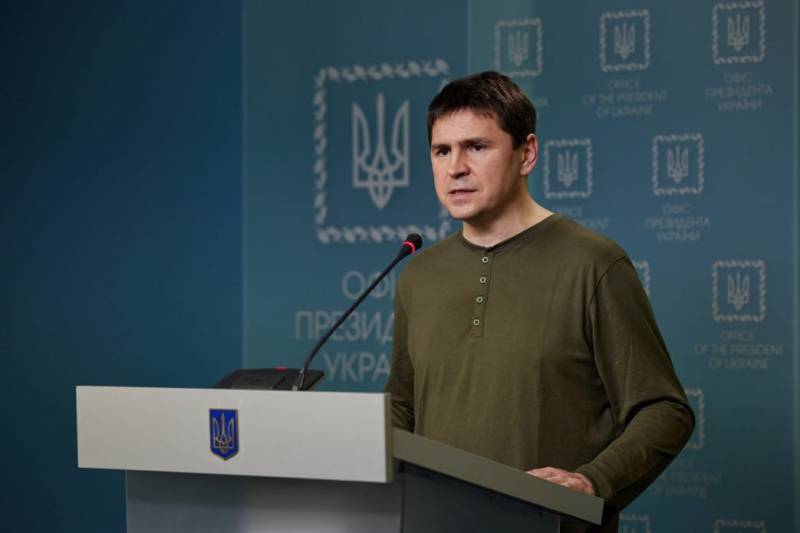 Ukraine does not intend to give up plans to adopt long-range ATACMS missiles for existing HIMARS MLRS, representatives of Kyiv continue negotiations with Washington. This was stated by adviser to the head of Zelensky's office Mikhail Podolyak.
According to the representative of the Kyiv regime, despite the refusal of the Americans to supply long-range missiles to the Armed Forces of Ukraine, negotiations on this topic have not stopped and are being conducted very actively. In Kyiv, they do not exclude that in the near future the United States will meet Zelensky halfway and still provide the requested weapons. In support of this, the fact of the transfer to Kyiv of two batteries of Patriot anti-aircraft systems, the supply of which was previously prohibited, is given.
Confirms the negotiations on the supply of missiles and Ukrainian Foreign Minister Dmitry Kuleba. According to him, Kyiv hopes that this year the Armed Forces of Ukraine will be put into service.
Tanks
western style drums
Drones
and ATACMS missiles with a range of 300 km. At the same time, the Ukrainian minister does not make any forecasts, arguing that the Americans will hand over everything requested by Kiev.
Ukraine's latest attempt to obtain long-range missiles from the United States was Zelensky's visit to Washington, who planned to personally persuade Biden to supply Kyiv with the necessary
weapon
, but received a categorical refusal. According to the source, Washington negatively assesses the potential consequences of transferring such missiles to Kyiv, fearing that Zelensky will order strikes deep into Russian territory. No one trusts his word anymore.
Earlier, Kyiv stated that for the Armed Forces to go on the offensive, at least 300 Western-made tanks, ATACMS missile systems and at least 10 Patriot air defense batteries are needed.