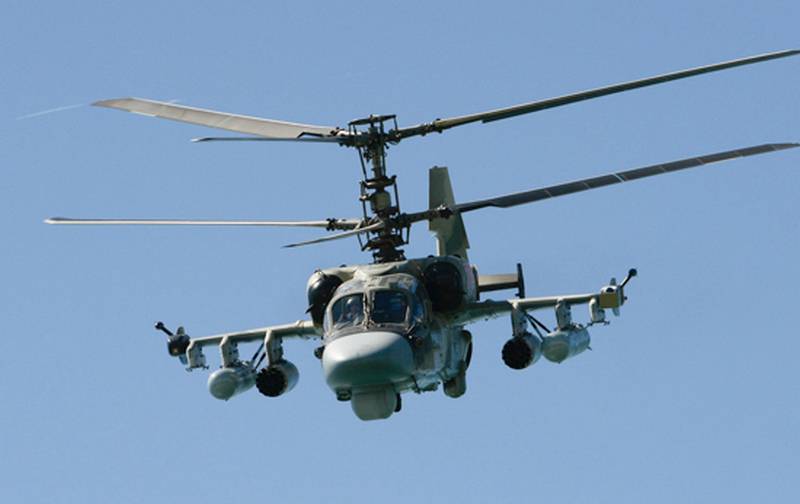 Modernized attack helicopters Ka-52M appeared in the zone of the special military operation, earlier the Russian Aerospace Forces received the first squadron of improved helicopters. This was reported by an informed source.
Army
aviation
began to actively use new modernized Ka-52M helicopters in the NMD zone, which have an expanded range of weapons, unified with the Mi-28 Night Hunter, including Izdeliye 305 missiles, which allow hitting the enemy at a distance of 14,5 km. The new helicopter is capable of destroying both armored vehicles and enemy manpower without entering the Ukrainian air defense coverage area.
As part of a special military operation, the forces of the army aviation of the Russian Aerospace Forces are currently using modernized attack helicopters Ka-52M
- leads
RIA News
source words.
The Ka-52M attack helicopter was developed taking into account the operation of the Ka-52 helicopter in Syria, as well as the proposals of the flight and engineering personnel who participated in the battles. Unlike its predecessor, the Ka-52 helicopter, the modernized Ka-52M received new on-board systems: navigation, sighting, fire control and communication systems, as well as a new radar with AFAR, armoring and an airborne defense complex. At the same time, the car retained the previous airframe, but acquired additional fuel tanks. The armament of the Ka-52M is unified with the Mi-28NM.
Earlier it was reported that under the first contract, the Russian Aerospace Forces will receive 30 Ka-52M attack helicopters in two batches of 15 aircraft, the first at the end of 2022, the second in 2023. In total, it is planned to order over a hundred new helicopters.