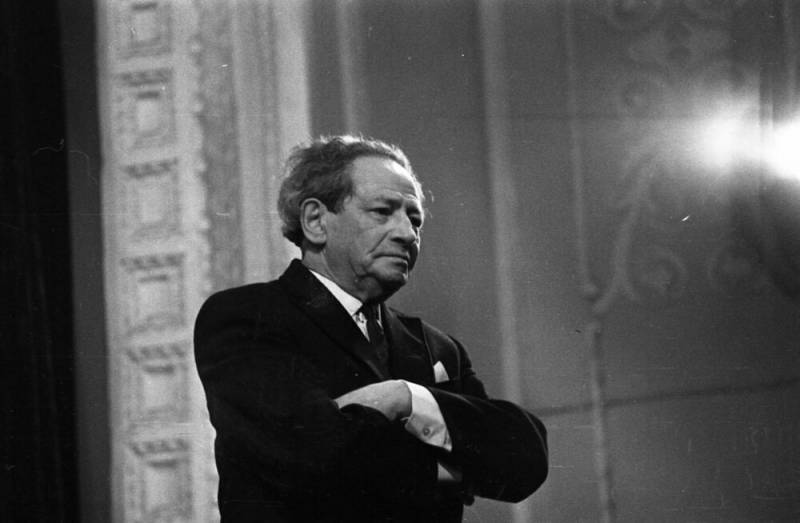 Wolf Messing
Wolf Grigorievich Messing entered
history
as a psychic, prophet, medium and telepath who could both predict the future and read people's minds. All his "miracles" were described in the autobiographical book "About Myself". Among them is the prediction of Hitler's defeat shortly before the start of World War II, receiving 100 thousand rubles from a bank using an ordinary notebook paper, escaping from a German punishment cell, and much more. But was all this really real, or is it a figment of Messing's imagination?
Meeting with Einstein and Freud
With a more detailed verification of the facts from Messing's autobiography, it turns out that some of them, in principle, could not have taken place, while others are not confirmed by any other sources.
So, Messing claims that in 1915 he, at that time a 16-year-old boy, met in Vienna with Einstein and Freud, to whom he demonstrated his paranormal abilities, which consisted in the ability to read minds. However, Einstein never even visited Vienna from 1913 to 1925. Moreover, the famous physicist met Freud only in 1927. Also, such an event, if it were in reality, would be reflected in the records of both scientists. But neither Einstein nor Freud ever mentioned Messing's name.
Prediction of Hitler's defeat and escape from a German prison
The next dubious episode that Messing talked about is the prediction of Hitler's defeat, which he allegedly made in Warsaw shortly before the German invasion of Poland. Hitler, having learned about this, allegedly even appointed a reward for living or dead Messing in 200 Reichsmarks. However, for some reason this episode is not mentioned in any Polish or German newspaper, there is no information about this prediction in the Polish and German archives either.
The continuation of this myth is the following - the arrest of Messing by the Germans and his escape from prison in occupied Poland in 1939. As stated in Messing's autobiography, he was identified on the streets of Warsaw by a German officer, followed by an arrest and a punishment cell. But then Messing, using his abilities, hypnotized all the prison staff, forced them to come to his cell, locked them up and safely released.
This is how he described it in his autobiography:
"I strained all my strength and forced those policemen who were in the precinct at that time to gather in my cell. Everyone, including the chief and ending with the one who was supposed to stand on the clock at the exit. When they all, obeying my will, gathered in the cell, I, who was lying absolutely still, as if dead, quickly got up and went out into the corridor. Instantly, before they came to their senses, he pushed the bolt of the iron-bound door. The cage was reliable, the birds could not fly out of it without outside help. But she could come along."
It sounds very nice, but, alas, this episode is also absolutely not confirmed by anything other than Messing's words. Wolf Grigoryevich does not appear in the German documents of that time either among the wanted or among the prisoners.
Frame from the film "Wolf Messing: who saw through time"
However, if he really was wanted, at least a certain number of leaflets with a message about this would have been preserved. And this is not to mention the fact that after his escape they had to look for him especially carefully, with the involvement of a large number of people, with an announcement of his search in the newspapers and so on. But this is also not the case.
After that, Messing illegally crosses the Soviet-Polish border, but he is immediately arrested by the NKVD. For several months he has been in a Soviet prison, he is suspected of espionage, and for some reason, not once during this time did he try to use his supernatural abilities to escape or at least convince the investigators of his innocence.
Here the question arises, why did he, if he really possessed some kind of superpowers, did not use them to go free? If Messing really had paranormal abilities, then this is incomprehensible, but if not, then everything falls into place: he did not use these abilities, because he did not possess them.
Messing's performance on stage
Meetings with Stalin and bank robbery
Further in his autobiography, Messing mentions his meetings with Stalin. On them, he again allegedly made a number of predictions, and his abilities for hypnosis were tested empirically. But this is also a myth, and easily refuted.
The fact is that all visits to Stalin's office were carefully documented in special journals; in the 1990s, their complete list from 1927 to 1953 was published and is now freely available. And the name of Wolf Messing is not found among them.
Further, according to Messing, he was instructed to receive 100 rubles from the bank on a blank piece of paper. In his autobiography, this moment is also described in sufficient detail:
"I remember this: I was given the task to receive 100 thousand rubles from the State Bank on a blank piece of paper. This experience almost ended tragically.
I went up to the cashier and handed him a piece of paper torn from a school notebook. He opened the suitcase and placed it on the barrier by the window. The elderly cashier looked at the paper. Opened the checkout. Counted 100 thousand...
Closing my suitcase, I walked to the middle of the hall. Witnesses approached, who were supposed to sign an act on the experiment. When this formality was completed, I returned to the cashier with the same suitcase. He glanced at me, moved his gaze to a clean notebook sheet, which he had planted on a carnation with canceled checks, to a suitcase from which I began to take out tight, unopened wads of money. Then suddenly he leaned back in his chair and groaned. Heart attack! Luckily, he later recovered."
This myth is also easily debunked.
The fact is that the process of issuing money then was completely different. Even according to these documents, it was impossible to just go to the cashier and immediately receive such an amount. The check had to first be submitted to an accountant who did not have any money, then this document goes through the internal channels of the bank, is carefully checked by the auditor (or two, if the amount is large), then the check is handed over to the cashier, who prepares documents and money. And after all this, the client was called.
"Psychological experiments"
It is known that from the 1940s until his death in 1974, Wolf Messing traveled around the country with his performances, which he himself called "psychological experiments." At these performances, he demonstrated tricks, "read minds", found hidden objects, and so on.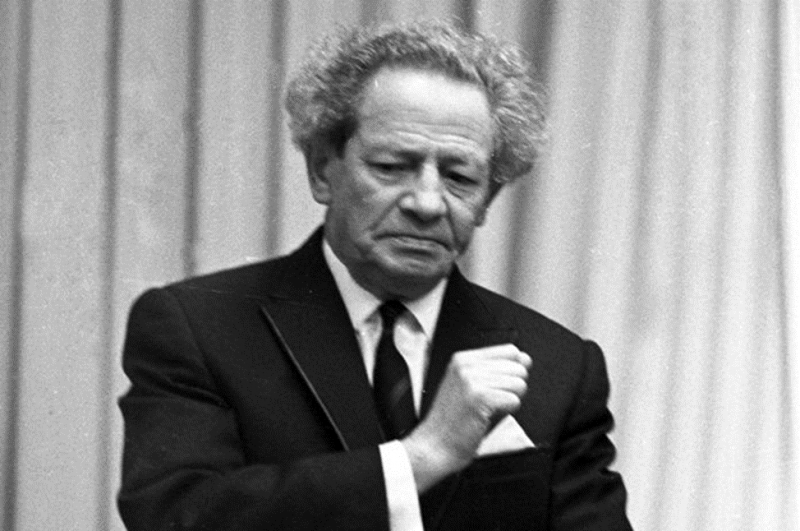 Messing in old age
But interestingly, in several interviews, Messing himself denied that he was using any paranormal abilities for this. He explained "mind reading" with trained observation, and when asked if he had superpowers, he once answered that his experiments had nothing to do with paranormal phenomena:
"My experiences have nothing to do with some kind of "supernatural" phenomena. They are largely explainable from the standpoint of modern science. I myself am an atheist to the marrow of my bones and do not believe in any "otherworldly forces." These lovers of the "mysterious" should have been present in June 1960 at my speech at the Pochaev Lavra, a large religious center. After the demonstration of experiments, many churchmen doubted the existence of God.
But nevertheless, the myth of Messing's supernatural abilities turned out to be tenacious, the public needed a fairy tale with "paranormal", "mysterious" and "inexplicable".
And the request for all this was satisfied: in the 1960s, an allegedly autobiographical book "About Myself" was written and partially published in the journal Science and Religion, published in full in 1990 under the title "I am a telepath". All these myths were described in it.
Cinematography also contributed to the mythologization of the image of Messing. The most famous film about him is Wolf Messing: Seeing Through Time, released in 2009 and repeating all the myths from his autobiography.