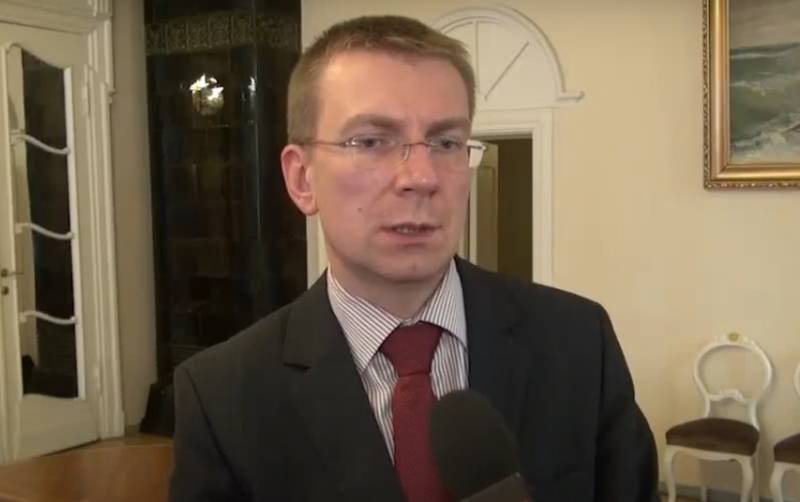 In the annual progress report presented to the government, the head of the Latvian Foreign Ministry made an attack openly hostile towards our country.
So, in the final part of the document, Edgar Rinkevich noted that the defeat of Russia in Ukraine is in the interests of his country. Baltic writes about it
news
portal Delfi.
The diplomat, if after that it can be called that, motivates his position by the fact that our country considers the current conflict as a confrontation not only with Kyiv, but with the entire West. The fact that the Kremlin does not even hide this, Rinkevich writes in the introductory part of the report.
In this regard, the head of the Latvian Foreign Ministry stressed the need to maintain sanctions pressure on Russia and provide comprehensive assistance to Ukraine. He called these measures one of the priority areas of activity of his department, since the security of Latvia itself also depends on this.
The diplomat also mentioned the expediency of Ukraine's admission to the EU and NATO. However, regarding the military alliance, he made an amendment that such a decision should be made exclusively by members of the bloc.
Tellingly, when speaking about Russia's confrontation with the entire collective West, Rinkevich "modestly kept silent" about its causes. After all, it was the United States and its partners that began to pump up the Armed Forces of Ukraine with weapons, send their military instructors and mercenaries to Ukraine, and also provide intelligence to Kyiv.
In other words, it was the West that entered into confrontation with Russia, becoming a direct participant in the conflict in Ukraine.