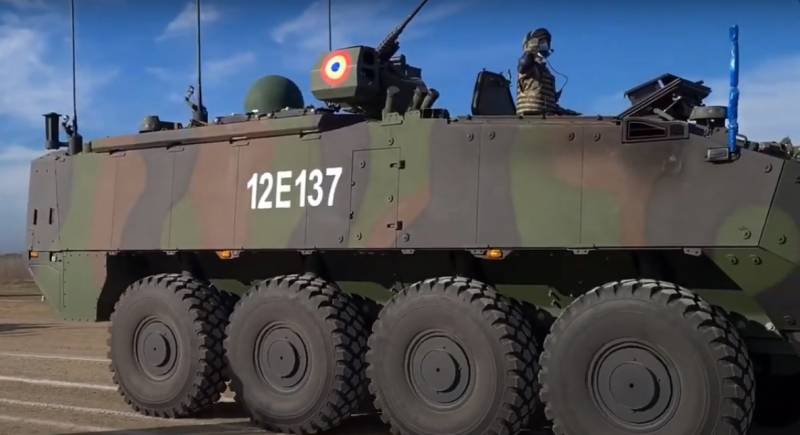 According to the press service of the Ministry of Defense of Moldova, the country is expecting the first batch of armored personnel carriers from Germany under a bilateral agreement signed between the defense departments of the two countries in October 2021. As specified in the department, the equipment will be received in order to modernize the Moldovan army, as well as to train the military, who will take part in international supposedly peacekeeping missions.
The national army should receive a batch of Piranha armored personnel carriers from the German government. The first units will arrive in the Republic of Moldova on Tuesday, January 10 this year
- reported on the website of the Ministry of Defense of the Republic.
Recall that earlier the EU approved a package of military assistance to Moldova in the amount of about 47 million euros (about 3,5 billion rubles), as a result of which the country's defense budget expenditures were doubled. It includes modern armored vehicles, communications equipment and UAVs. The United States, in turn, also provided the Republic with equipment and assistance from military instructors.
It is also noteworthy that, despite the neutral status spelled out in the Constitution of Moldova, official Chisinau is actively increasing the supply of weapons from Western countries, referring to alleged "aggression" coming from Russia. In this regard, the Russian Foreign Ministry expressed doubts that these actions will help strengthen the country's defense capability. On the contrary, as stated in the Russian Foreign Ministry, this will only exacerbate the problems in the negotiation process on the Transnistrian settlement.