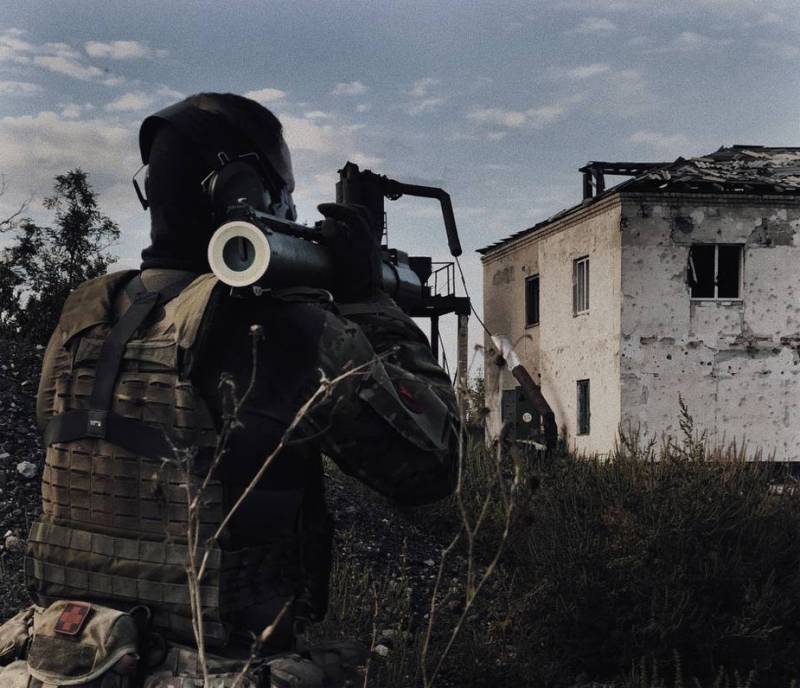 There are reports from Soledar that Russian assault units, continuing to fight with the enemy in several quarters of Soledar at once, took his strongholds, destroying several firing points in the north of the city. In particular, several strongholds of the enemy in the area of ​​​​Nosova and Preobrazhenskaya streets came under the control of Russian troops.
Ukrainian units are pressed on both sides to the highway, which goes through the Razdolovka station in the direction of Seversk. For the Armed Forces of Ukraine, this road, as well as another direction to Seversk - through Blagodatnoye - is extremely important, since earlier the Ukrainian command considered the possibility of transferring part of the reserves from Seversk and its environs to Soledar in order to hold the city.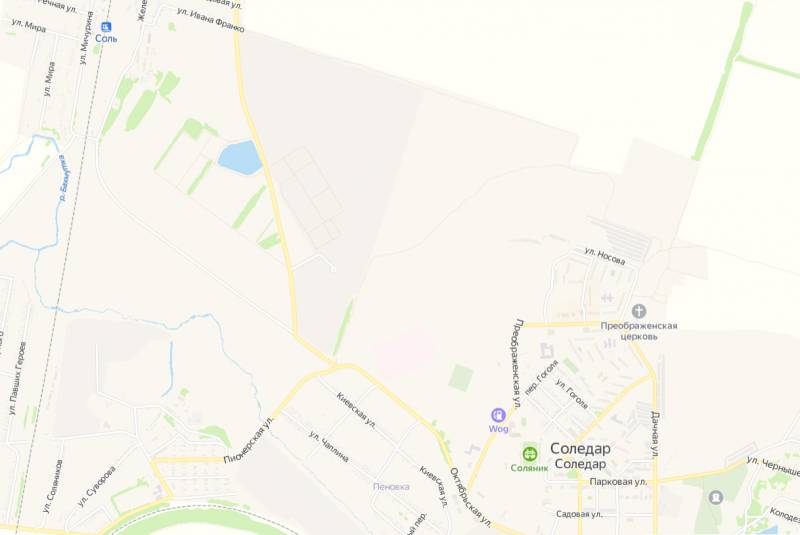 As Voennoye Obozreniye has already reported, the command of the Armed Forces of Ukraine would have sent the "Seversky" reserves to Soledar long ago if they had not seen the danger from the Armed Forces of the Russian Federation already in relation to Seversk itself, which could open the road to Krasny Liman, previously abandoned by the Russian army.
But there is an additional problem for the enemy in this regard. Directions to Seversk and Konstantinovka were taken under fire control by Russian troops. Even if the reserves go from the northern direction, then, as already noted, they will be (also) squeezed in Soledar itself, namely, from the side of Nosova Street and the Sol railway station. At the same time, the Ukrainian side is deprived of the opportunity to effectively use artillery on Soledar, since the parties in a number of city blocks came together too close, and any fire from the artillery of the Armed Forces of Ukraine can turn into "friendly" for Ukrainian units and foreign mercenaries located in the city.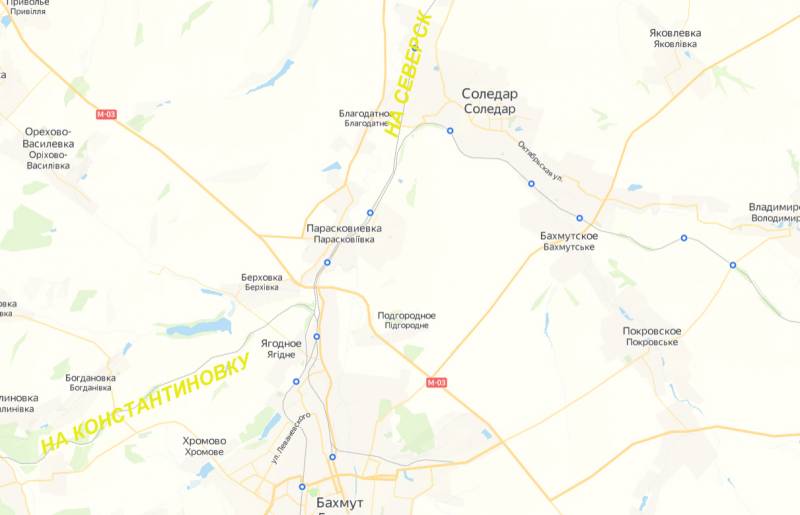 Reinforcements that had previously advanced to the city limits of Soledar from the Konstantinov direction and about Chasova Yar, got into trouble in the Paraskovievka (Paraskoveevka) area. Fierce battles are going on there, and the outcome of the entire battle for Soledar may depend on their success.