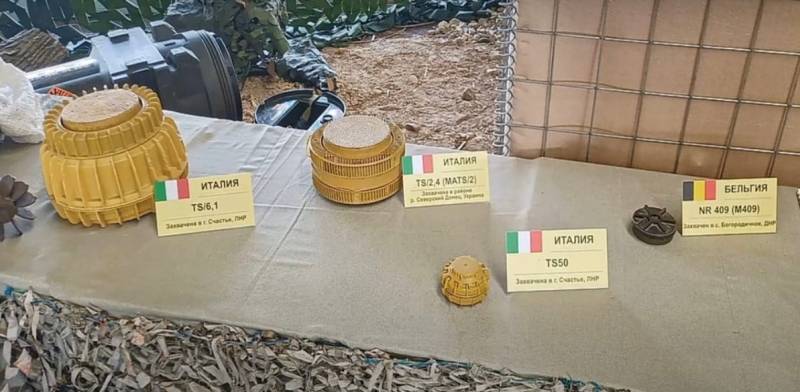 According to the head of the Italian defense department, Guido Crosetto, his country, firstly, is not a manufacturer of anti-personnel mines, and, secondly, did not supply Kyiv with the mines that Italy has. So Crosetto commented on the information about the discovery in Ukraine of mines of Italian origin. Moreover, this is not the first time Mr. Crozetto has commented on this information.
In addition, the head of the Italian Ministry of Defense said that the "Italian" mines were allegedly made in one of the East Asian countries.
Recall that yesterday on the pages of the social networks of the Russian embassy in Italy, footage was published depicting mines of Italian design, defused by the Russian military in Ukraine.
Crosetto noted that in the photos posted on social networks, the mines, you see, are simply very similar to the Italian Valsella / Tecnovar, but these mines have not been produced for about 30 years. He also explained that Italy only exported these mines until the early 1990s.
At the same time, the minister added that the license for the production of mines was transferred to other countries. True, he did not specify which one. According to Crosetto, the markings on the mine show that it was made in East Asia.
So, official Rome is trying to disown the fact that among the supplies
weapons
and ammunition to Kyiv were also anti-personnel mines.