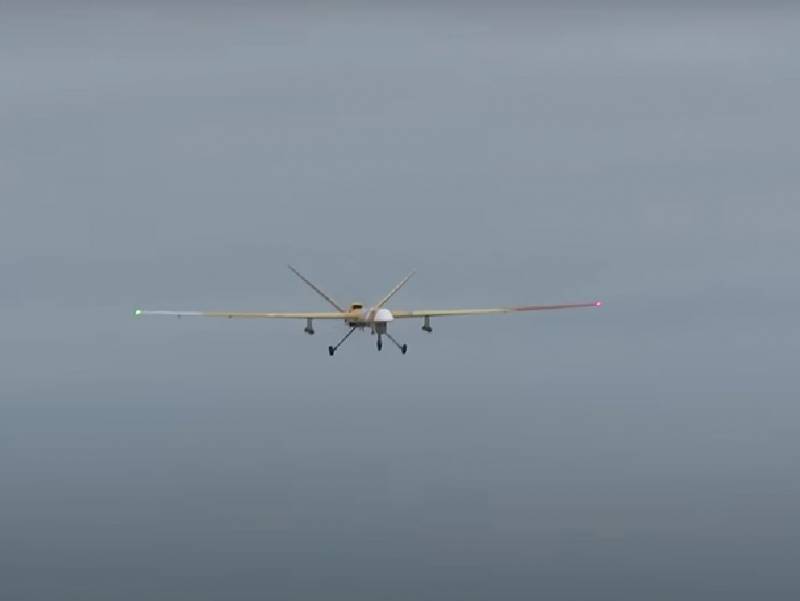 A project to create a new jet-powered strike unmanned aerial vehicle is being considered at JSC Military Industrial Corporation NPO Mashinostroeniya. The specialists of this organization plan to improve a number of characteristics and create highly maneuverable attack unmanned aerial vehicles that would be equipped with jet engines.
According to the report presented by NPO Mashinostroeniya, it is planned to improve the aerodynamic characteristics of the drone through the use of a complex-shaped wing, and take-off and landing characteristics by equipping the wing with adaptive mechanization of the leading and trailing edges.
The developers believe that such unmanned aerial vehicles will combine such useful properties as high maneuverability and low radar visibility. This will allow drones to bypass layered air defenses, evade fighter-interceptors and perform tasks that are now facing a manned attack
aviation
. The cost of manufacturing and maintaining UAVs is much lower than that of aircraft. The absence of a crew in the apparatus itself allows you to perform the most dangerous tasks without risking the lives of pilots.
An integrated layout with a ventral air intake will be taken as the basis for creating a new drone. The dimensions of such a UAV will be small, which will reduce the cost of the device, equip it with appropriate weapons and equipment.
It should be noted that the special military operation of the RF Armed Forces in Ukraine demonstrated the importance of unmanned aircraft in modern warfare and the need to improve existing and develop new drones that are in service with the Russian army.