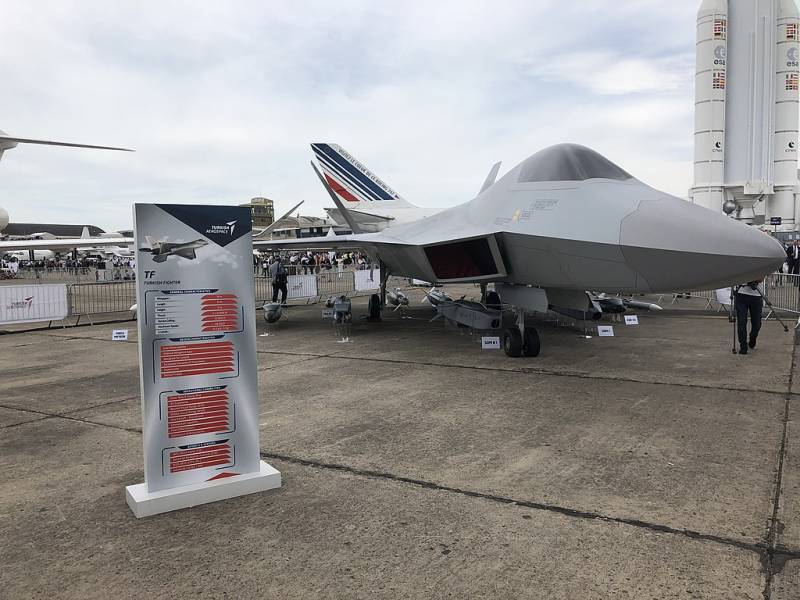 The first flight of the fifth-generation Turkish fighter, scheduled for 2025, has been postponed, but not to a longer, but to an earlier date. It will take place at the end of 2023, Temel Kotil, CEO of Türk Havacılık ve Uzay Sanayii (TUSAŞ), told CNN Türk.
According to the top manager, TUSAŞ engineers are now testing the aircraft's main systems. Once all tests are completed, the aircraft will be ready for the first flight.
A promising Turkish-made aircraft should replace the fourth-generation American-made F-16 fighters in the Turkish Air Force. Interestingly, back in November 2022, the American edition of The Drive predicted serious problems in the implementation of the Turkish Fighter (TF-X) fighter program.
Recall that Turkey is actively developing a program to create its own fifth-generation fighter. If it is implemented successfully and the aircraft enters serial production, this will be a colossal achievement for the country, given that not all economically developed states create their own fifth-generation aircraft.
The TF-X aircraft, with the optimal development of events, is planned to be handed over to the Turkish Air Force as early as 2029. In July 2022, the Department of Defense Industry announced a competition to develop an engine for the aircraft. Most likely, he will receive the American power plant General Electric F110.
Recall that earlier a number of experts predicted that due to a special military operation that drains the resources of the Russian military industry, the Turkish military-industrial complex may begin to develop the markets of Asian and African countries.