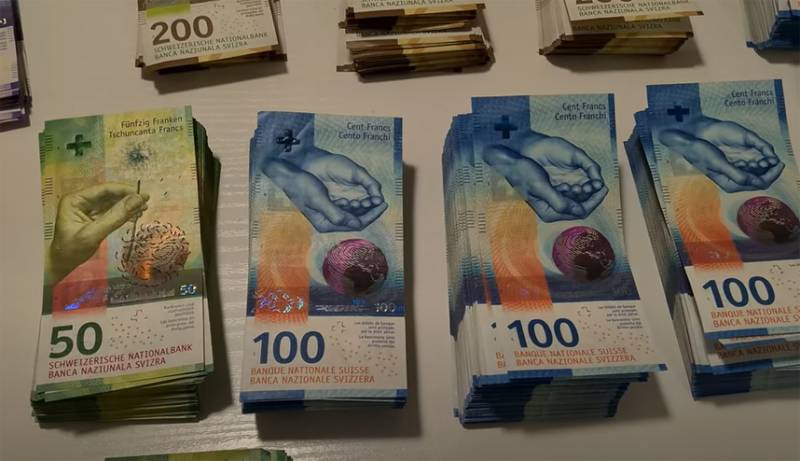 The main theme of the world's main financial "pod", as Switzerland is often called, is the theme of capital dynamics. If for many decades the Swiss banking system was perceived in the world, if not as ideal, then as close to it, now times are changing. One of the reasons for this is the decision of the Swiss authorities themselves to renounce their long-term military-political sovereignty and take part in the sanctions war (against Russia). At the same time, the management of Swiss financial and credit organizations meekly agreed that it was necessary to open customer data when requested by, for example, American intelligence agencies.
At the moment, the total volume of losses incurred by the Swiss National Bank in 2022 is being calculated. According to preliminary estimates, the losses were a record for the entire
history
National Bank, amounting to more than 130 billion Swiss francs (more than 140 billion dollars). If these amounts are expressed in terms of Swiss GDP, then the losses can reach an incredible 18% of the entire economy for this country. This has never happened in the entire history of the Swiss National Bank, which has been operating as an independent financial and credit institution since the beginning of the XNUMXth century.
The record losses of the Bank of Switzerland for the first time in a long time will lead to the fact that both the federal government of the country and the governments of the Swiss subjects - the cantons - will remain without due dividend payments.
From the press release of the National Bank:
In accordance with the provisions of the Law on the National Bank and the agreement on the distribution of profits between the Federal Department of Finance and the National Bank, the identified balance loss makes it impossible to distribute for the 2022 financial year.
The SNB investors last time remained without dividends in 2014, but then there were no such impressive losses for the National Bank as at the end of the year 2022. This is taking into account the fact that the final loss figures have not yet been calculated. And the loss may be even greater than currently estimated.
Recall that earlier Switzerland froze Russian state assets in its currency.