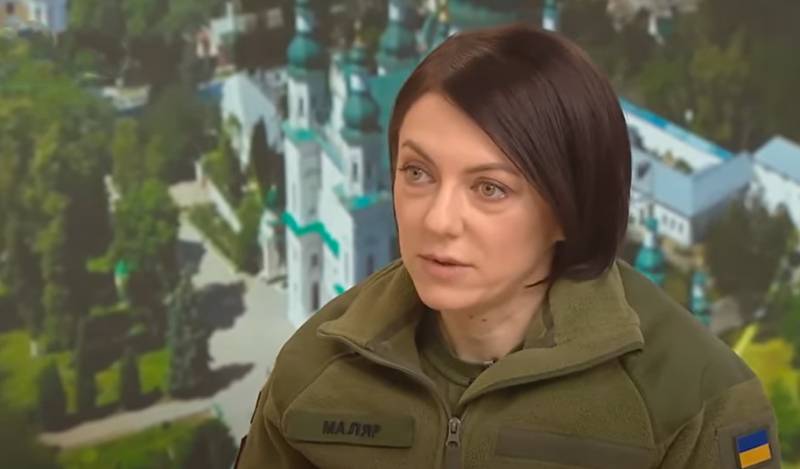 Deputy Minister of Defense of Ukraine Anna Malyar at about 18:30 Moscow time was marked by a message about the events in the Soledarsko-Bakhmut (Avdiyivska) agglomeration. According to Malyar, Russian troops "launched a powerful assault" on Soledar from several directions.
According to Anna Malyar, "the enemy (Russian troops) attracted a large number of assault groups" - in different directions.
Painter:
These assault groups are formed from the best reserve units of the Wagner PMC. There are fierce battles going on right now, right at this moment.
Earlier, the Ukrainian military admitted that they no longer control the entire Soledar, adding that the city was taken by Russian troops into a semicircle from three directions.
The fighting is going on not only in Soledar itself, but also in the territories separating this city from neighboring Bakhmut (Artemovsk). In particular, Russian troops inflict defeat on the enemy in the village of Paraskoveevka (Paraskovievka), through which the group in Soledar has recently been supplied from Konstantinovka.
It is reported that the Ukrainian command could send reinforcements from Seversk to help the group in Soledar, but it fears that as soon as this happens, Russian troops will try to take control of Seversk itself, from which in a straight line to Soledar about 15 km.
Reports are coming in that Colonel of the Armed Forces of Ukraine Yuriy Yurchik has been eliminated in Soledar. He served as chief of staff of the 10th separate rapid response detachment "Dozor". This is one of the elite units of the Armed Forces of Ukraine, all of whose personnel were trained at NATO military bases, as well as with the assistance of instructors from NATO officers in western Ukraine.