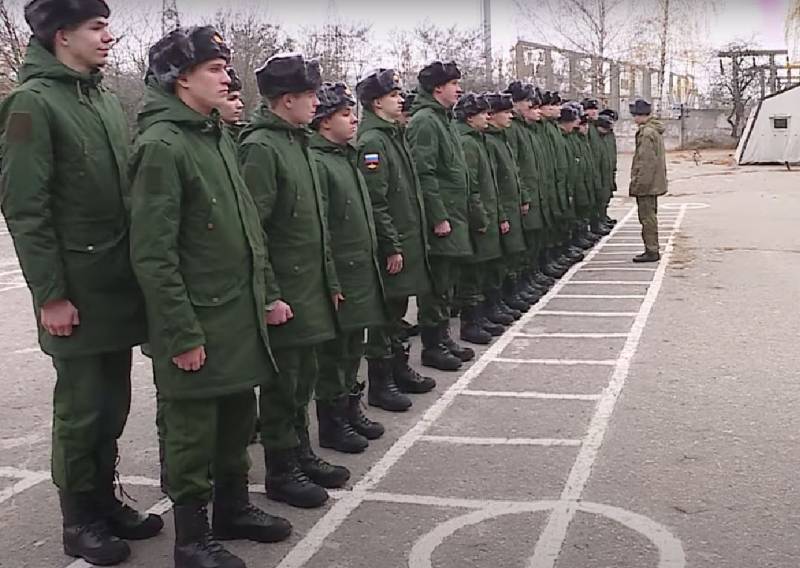 Currently, conscripts are not sent to participate in a special military operation. Only contract soldiers and volunteers participate in the fighting. However, no one can deprive an adult citizen of Russia of the right to defend his homeland.
Moreover, it is quite natural that young people who are now serving in the army on conscription often want to go to participate in a special operation - to test their personal qualities, gain combat experience, and earn good money by Russian standards.
Any serviceman of the Armed Forces of the Russian Federation (RF Armed Forces) who is on active duty on conscription may take part in a special military operation. However, for this he will have to sign a contract. This was stated
TASS
Press Secretary of the President of the Russian Federation Vladimir Putin Dmitry Peskov.
To participate in the SVO, a conscript must make this decision voluntarily. To participate in a special operation, a conscripted serviceman must switch to contract service, that is, conclude a contract. Then the conscript will be able to go to participate in a special operation without any problems.
According to current legislation, to conclude a contract, you must serve in the army for at least three months. But there are exceptions: conscripts with a higher professional education can conclude a contract immediately after being called up for military service.
It should be noted that conscription for military service in Russia covers persons aged 18 to 27 years. Many young Russians are drafted into the army after graduating from higher educational institutions, that is, at the age of 22-23. Thus, a conscript may be even older than a contract soldier who served after school and signed a contract at the age of 19.
The upper age limit for concluding a contract for military service after the start of a special military operation has been removed. This opened up the possibility of signing a contract for many representatives of the older age groups who have experience of participating in hostilities in "hot spots".