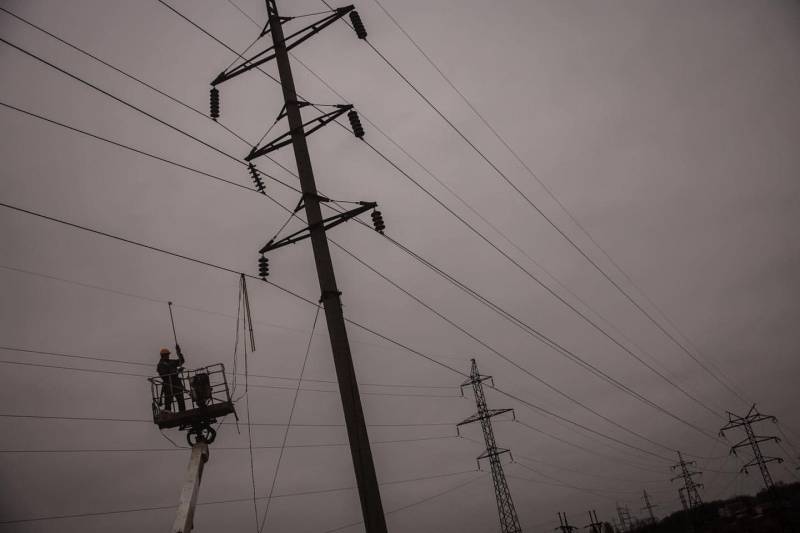 The head of the National Energy Company (NEC) "Ukrenergo" Volodymyr Kudrytsky said in an interview with the British newspaper Financial Times that Soviet-style equipment is needed to restore Ukraine's infrastructure. As the official specified, the problem with the shortage of 750 kV transformers, each of which weighs up to 200 tons, is especially acute.
Most of Ukraine's electricity grid uses the old Soviet system. Their voltage is higher than on EU systems, which is incompatible with most Western equipment.
- says the publication.
While the equipment to rebuild the country's energy infrastructure has already been sourced from former Soviet republics such as Lithuania, a massive amount of work is required to rebuild most of the destroyed transformers.
Vladimir Kudritsky:
During the first 8 months of the war, the scale of the destruction of the energy infrastructure of Ukraine was not felt so seriously due to the fact that the country had a stock of transformers, but right now, more than ever, we are in dire need of them
Recall that Russia is a high-precision
weapons
has been attacking critical civilian infrastructure in Ukraine since October 10 last year, in response to the terrorist attack on the Crimean bridge, behind which the Ukrainian special services stand. Not so long ago, Ukrainian leader Volodymyr Zelensky announced that about 50% of the total number of all energy facilities in the country had been destroyed.