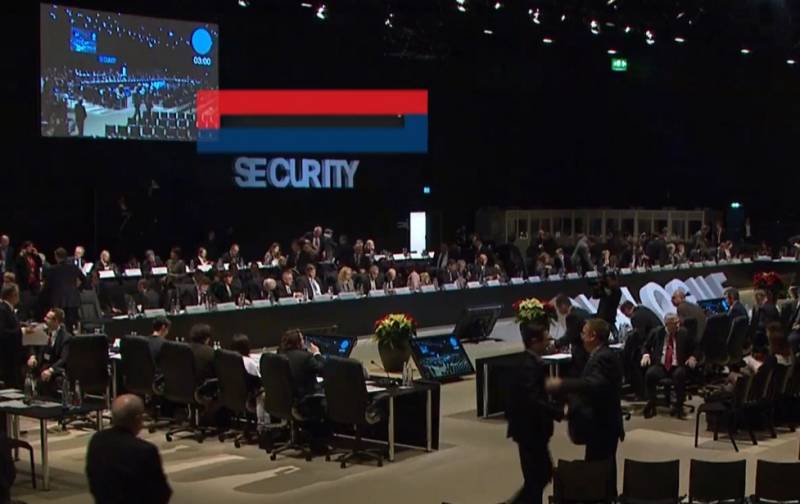 OSCE Secretary General Helga Schmid spoke out against the alleged exclusion of Russia from the organization. Schmid stated that she believes that the continued membership of the Russian Federation in the organization is beneficial for the OSCE. At the same time, she added that membership in one organization does not oblige to "exchange diplomatic courtesies."
The OSCE Secretary General assumes that sooner or later there will be a need for negotiating channels, and the organization she leads is the only structure within which representatives of all European countries can discuss security issues.
Earlier, Ukrainian Foreign Minister Dmitry Kuleba, known for his odious statements, predicted self-destruction for the OSCE if Russia remained in its composition.
And according to Russian Foreign Minister Sergei Lavrov, Western countries have turned the OSCE negotiating platform into an arena for propaganda battles, which led the organization to a state of deepest crisis. A significant role in this was played by the chairmanship in 2022 of the organization of representatives of Poland, under whose leadership the efficiency of work within the OSCE negotiating platform dropped to almost zero. Lavrov stressed that the reason for this was the radical anti-Russian sentiment in the Polish government.
The Polish side had previously denied Lavrov's participation in the OSCE meeting in Lodz at the level of foreign ministers of the participating countries. The Russian Foreign Ministry called this step provocative and unprecedented, also adding that the Polish representatives are destroying all the foundations that exist in the OSCE. A corresponding request was sent to representatives of all OSCE participating countries.