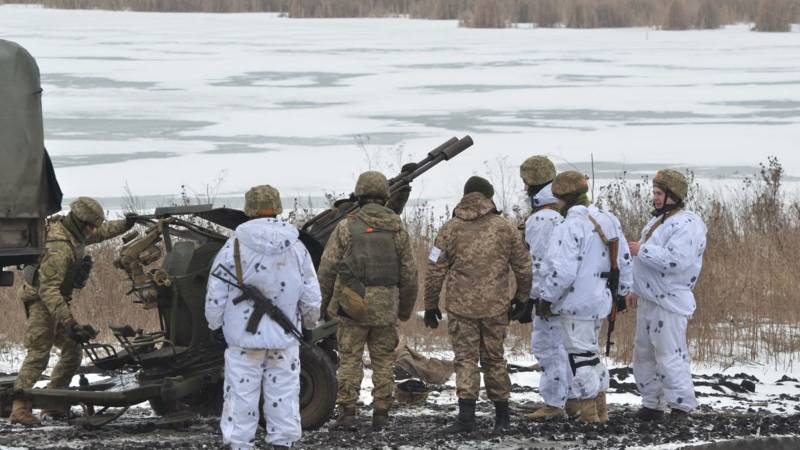 Ukrainian troops are preparing to cross the Dnieper River in the area of ​​the Kakhovka reservoir.
About it
RIA News
said the chairman of the movement "We are together with Russia", a member of the main council of the administration of the Zaporozhye region Vladimir Rogov.
Recently, the Dnieper has sharply become shallow - and it has become shallow for a reason. This indirectly confirms that the Ukrainian troops are preparing to force the Dnieper in the area of ​​the Kakhovka reservoir. Energodar and Zaporozhye NPP can become one of the directions for landing troops
- Vladimir Rogov told the agency.
The political scientist is sure that a sharp reduction in the volume of water flow in the Dnieper is the result of the actions of the Kyiv authorities. It is quite possible to reduce the water level in the river at the site of the Kakhovka reservoir. To do this, it is enough to gradually shut off the hydraulic gates of the HPPs on the dams of the Dnieper cascade in the upper reaches, including the Kremenchug and Dnepro HPPs. Today, the Dnieper HPP cascade includes 8 hydroelectric power plants. In addition to this, the frosts that have settled in recent times contribute to forcing the frozen channel of the shallowed river.
The possible maneuver of the Armed Forces of Ukraine across the Dnieper is also evidenced by the fact that Ukrainian artillery has increased the intensity of shelling of the Zaporozhye region in these directions. Ukrainian troops can start their offensive anywhere. Earlier, Vladimir Rogov already reported that more than 700 special forces of the Armed Forces of Ukraine are in the part of the Zaporozhye region controlled by Kyiv. According to some reports, they were prepared in a special way specifically for crossing water barriers with the occupation and defense of bridgeheads for the approach of the main forces.